How to Use the Wanderlust Passport Travel Journal- featuring Giselle
How to Use the Wanderlust Passport Travel Journal- featuring Giselle + Penny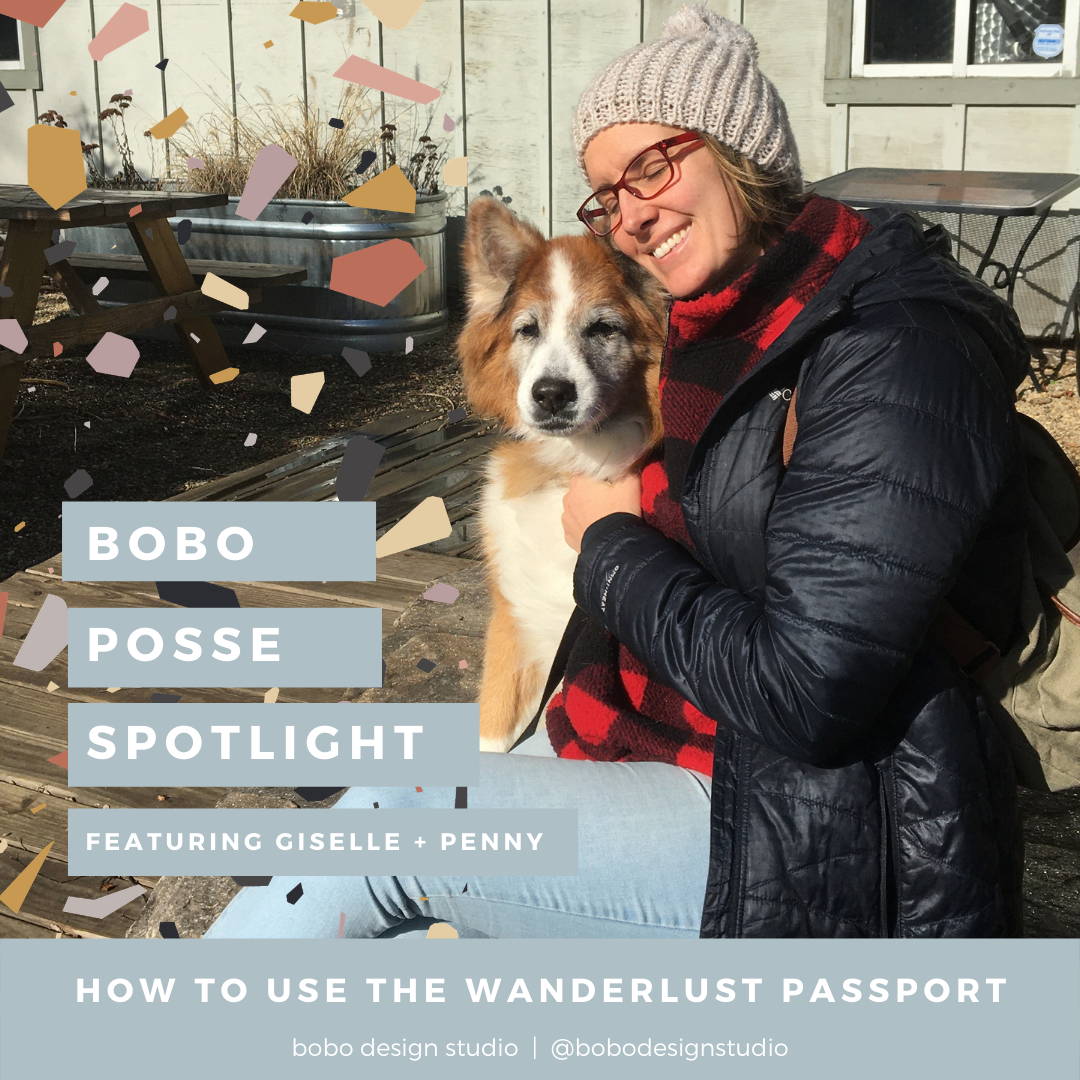 ---
Unique Uses for the Wanderlust Passport Travel Journal
The
Wanderlust Passport
is the best journal for documenting new adventures and travel. Today we are featuring Giselle Venema and how she has used the Wanderlust Passport to make lasting memories with her dog Penny while creating the ultimate guide for local food and points of interest!
In full transparency, I've known Giselle for a long time. We first met back in the mid 2000's close to about 15 + years! There was an energy and a dry sense of wits about her and I knew instantly we would get along. We hung out A LOT. She somehow managed to convince me to join the gym with her and we were Crossfit buddies for a long time. She worked out hard, and I was there to socialize and pretended to work out. We went on camping adventures and watched a buttload of hockey games together. But like life, adult things made way for big changes and big moves, and she landed in North Carolina. While we don't get to see each other now, I'll always have a deep kinship with her and her dog Penny and can't wait to give her a hug in person someday soon!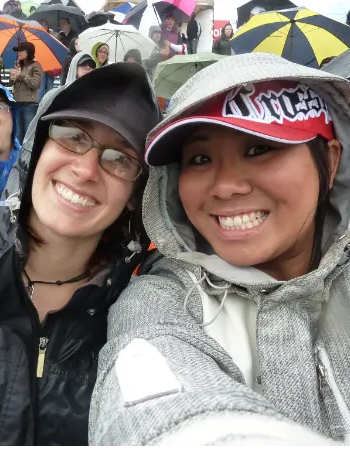 Giselle and I during a Crossfit event back in like 2009 or 2010. It was unexpectedly raining so bad that day, and I remember having to emergency-buy this god awful hat for $3.
As Giselle put roots in North Carolina, she got a job as a sign artist at Trader Joes. If you don't know what that is, let me enlighten you. You know those gorgeous, colorful, whimsical signs you see all over Trader Joes? Yeah, those are done by hand, by actual people. These artists not only get paid a living wage to create, but get to be part of a fun team which is really any artists dream! Full disclosure, this is my dream job. You get to draw, create, develop some incredible sign lettering skills, AND you get endless amounts of Trader Joe's snacks. I think that is about as close to heaven as one can get.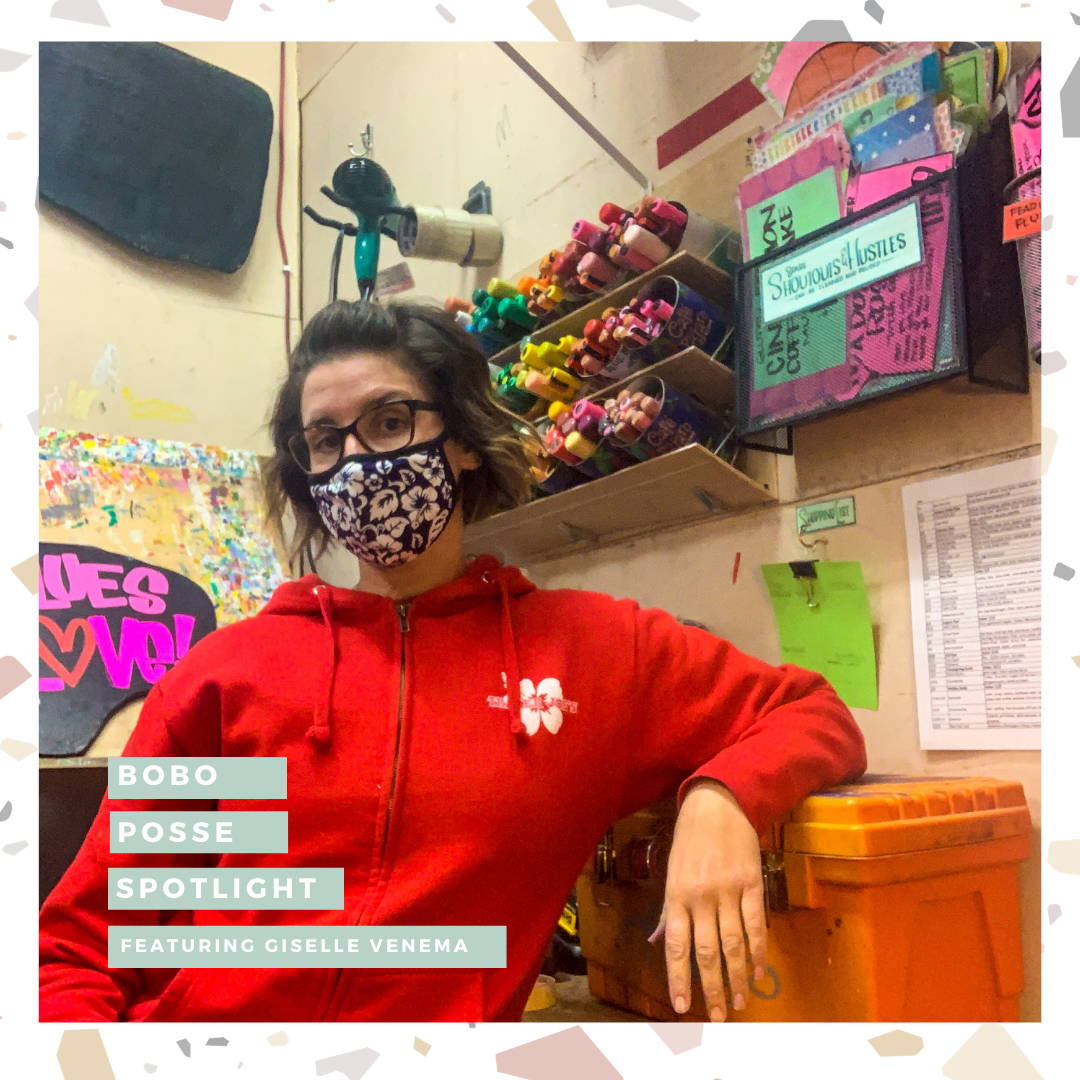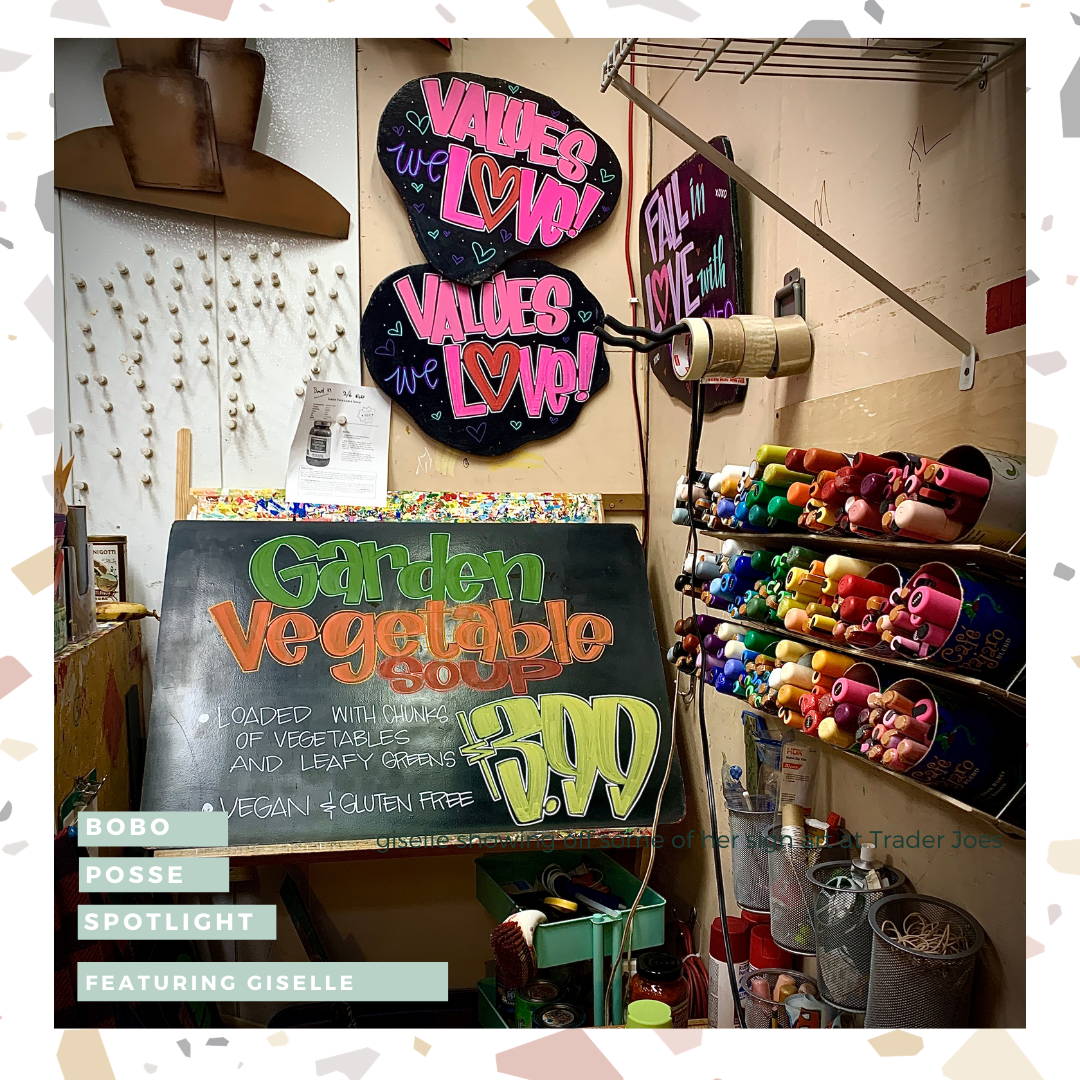 ---
Using a Travel Journal to Create the Ultimate Local's Guide
For me, traveling isn't just about packing your bags, booking a flight, hotel, and and going on a getaway far from home. Travel is about exploring new places for the first time, and sometimes, the best travel can be done in your own hood. When Giselle moved to North Carolina she used the Wanderlust Passport as a way to document her adventures getting to know the area. I absolutely love her strategic approach to discovering and remembering new places!
"There are a lot of cool places within a few hours drive from Charlotte. Even before COVID, I was partial to road trips so I can take my ride or die with me - my 15 year old dog, Penny. Whenever I am planning a trip somewhere I spend HOURS researching where to eat and drink and I am weirdly obsessed with finding the best happy hours, drink specials, and food deals wherever I go. And I gotta make note of all the dog friendly breweries and restaurants. I used to just try to bookmark websites and I would end up forgetting to visit a lot of places on my mental list. I started filling out my Wanderlust Passport BEFORE I go anywhere, so all the food and drink specials are easily accessible in one little book I can keep on me. Then after I visit a spot I can make note if it is worth a return, which beers I had and if I'd get them again, and it's so easy to give recommendations to my friends and coworkers. I've created my own food and drink guidebook of sorts. I also finally have a spot to put all my brewery stickers I collect instead of just letting them sit in a box because I can't commit to sticking them anywhere." -Giselle
Creating a journal is a very personal practice. They are pages that house your private thoughts, feelings, memories, and photos. Having those adventures with Penny in her journal will be something that I know she will cherish 1 year, 5 years, and even 10 years from now.
---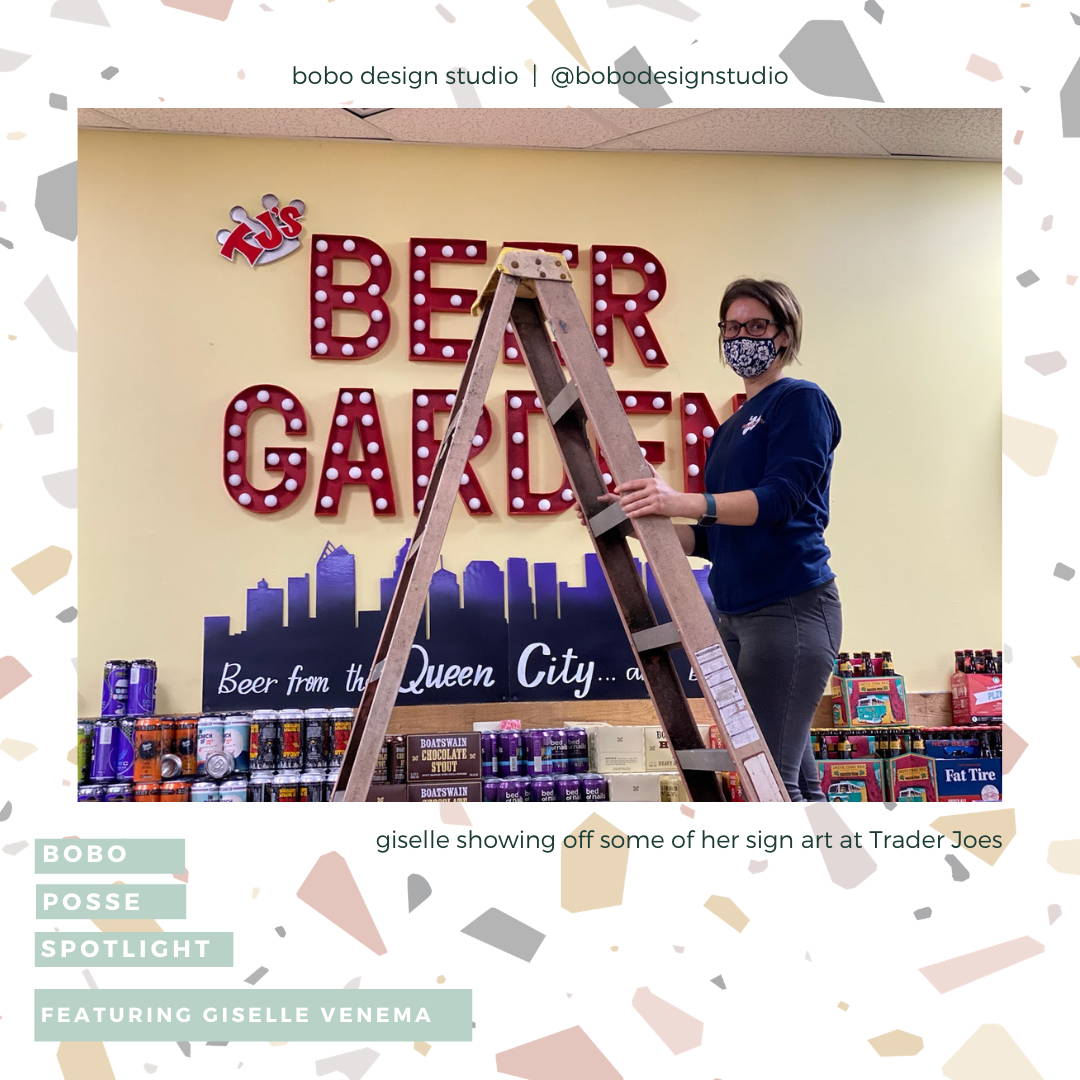 Now, let's take a moment to get to know her a little better in our rapid-fire Q&A!
Name and Location: Giselle Venema. Charlotte, North Carolina
Instagram: @gisellevenema
If you could pack you bags and go ANYWHERE tonight, where are you going and why? I
My practical answer is California to visit family and friends….but Iceland has been towards the top of my bucket list destinations for years!
Of all the places you have visited, which place was the most magical?
Costa Rica
If you could be any animal in the world, what would it be and why?
I've been coming across a lot of pygmy goat videos lately?? They definitely are having the most fun
What do you want to be when you "grow up"?
It sounds corny but I already have my dream job so let's go with ballerina.
You come on stage to a roaring crowd- what song is playing upon your grand entrance?
California Love by 2Pac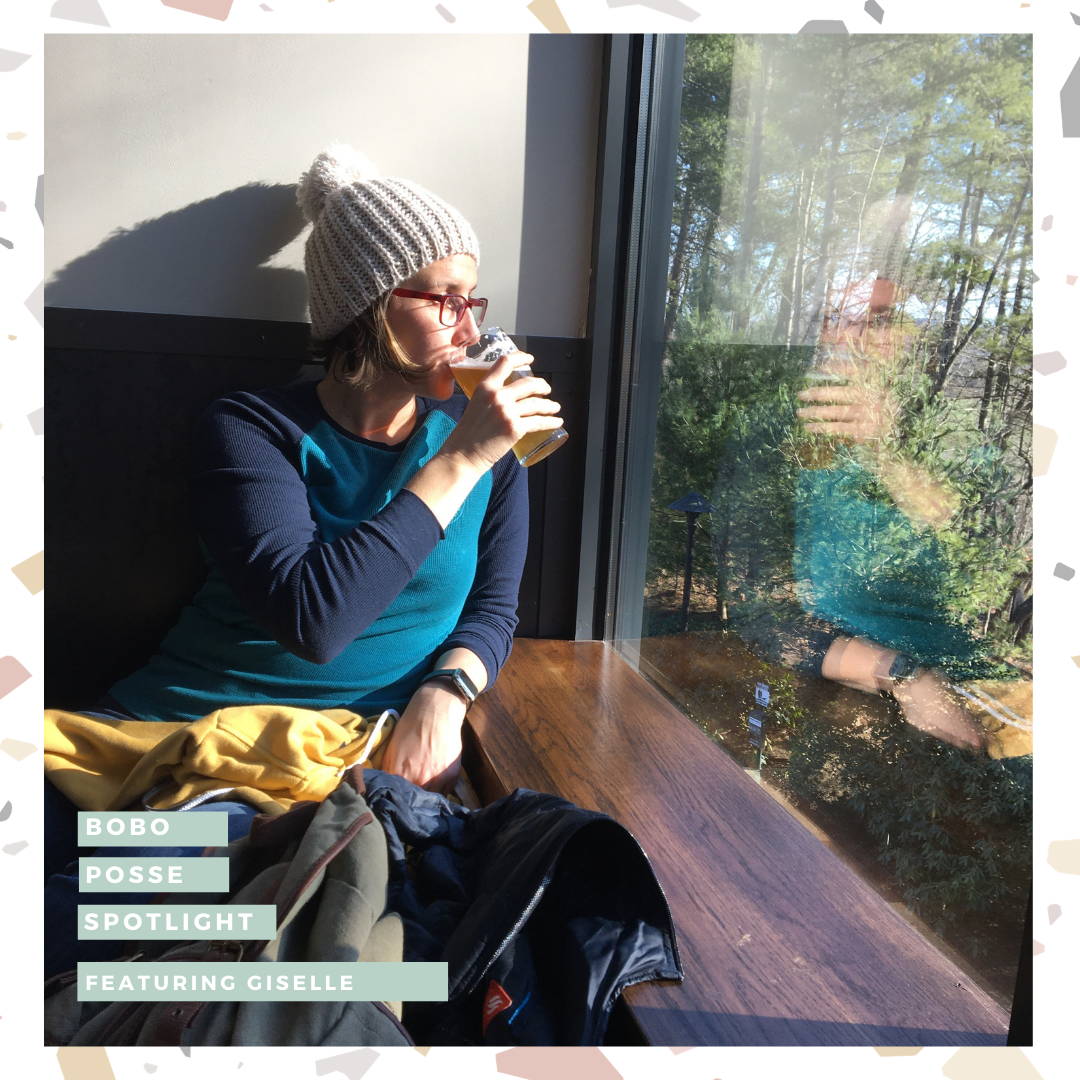 Thank you, Giselle for sharing your story and for being aa beautiful, inspiring, and amazing friend. I miss you buddy.
To follow along and learn more about Gisele, you can find her on the gram at
@gisellevenema
WANT TO MAKE YOUR OWN MEMORIES?
Grab a Wanderlust Passport and start making and documenting lasting memories. Got a unique use for your passport? Send us an email info@bobodesignstudio.com
---
Hugs and High Fives!