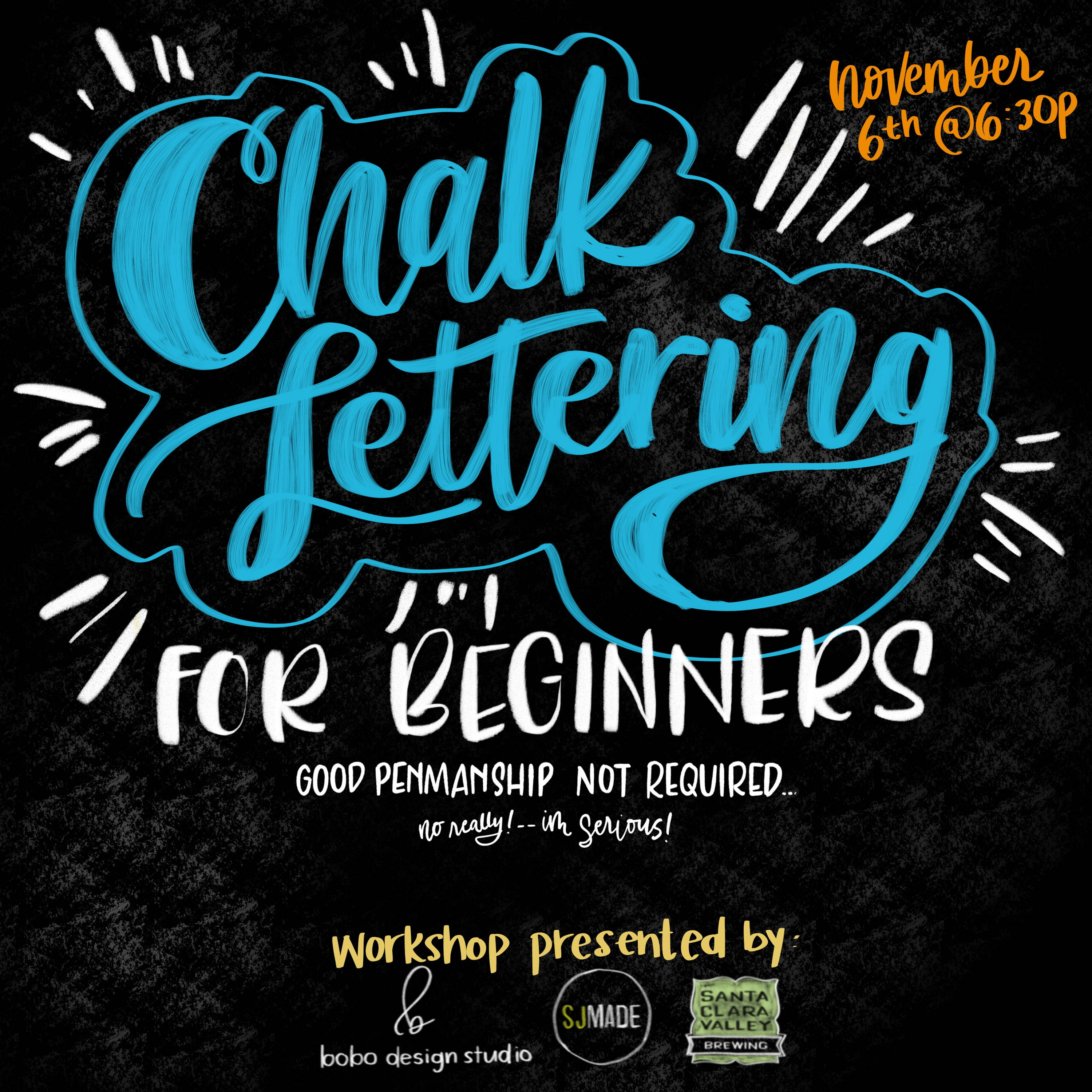 When I had a full-time job, art was my savior. Making kept me sane. Crafting was what made the world meaningful. Even after a long ass day at work, and a long ass commute home, I would feel reenergized to start a new sewing project or create an elaborate art piece until the wee hours of the morning. Creating has always been my passion.
Once I quit my advertising career to focus all my time on bobo, I made creating and art my job. I knew that I needed to find a passion for keeping me motivated and inspired otherwise I would be facing extreme burnout in no time.  
I've wanted to find a way to share my knowledge and love for the arts in a way that also built community! Thus the workshops were born! I'm so thrilled to announce that I'm launching my first workshop in conjunction with SJMADE in November.
For those in the Bay Area, I hope you can check it out! Seating is limited, but if you can't get in for this round, shoot me a line, and I can put you on my VIP list to get the early skivvy on the upcoming workshops before they go live!
You can register for this class on our Eventbrite Event Page
xoxo,