Holiday is fast approaching. For some, that means pulling your Uggs out of the closet and busting out the IV to get your much-needed fix of Pumpkin Spice everything because it's been a good nine months since your last taste that frankly, you are going into withdrawal.  
But for us here at bobo design studio, it means putting our heads down, working hard, and gearing up for all of your holiday needs! We are tinkering away creating new products for you and your BFF peeps in your life. I'm so excited and thrilled with the new items that are on their way, and I hope you all are too!
If you are following me on Instagram, you'll be able to see the sneak peeks of the cool shit that is coming.  
Don't forget to join our bobo tribe below if you haven't. Members get the early skivvy on new products, special pre-sale events, as well as free downloads that get sent right to their inbox, delivered by *puppies and **sea otters!
*email.
**also email
Womp womp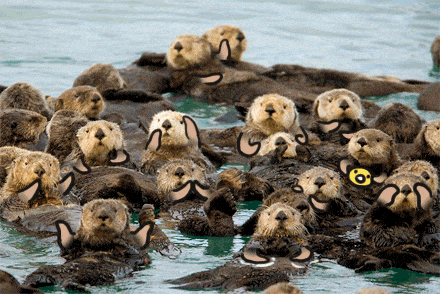 That's all for now friends! Talk to you soon!
Xoxo,