My Favorite Things:
Ipad Pro Stuff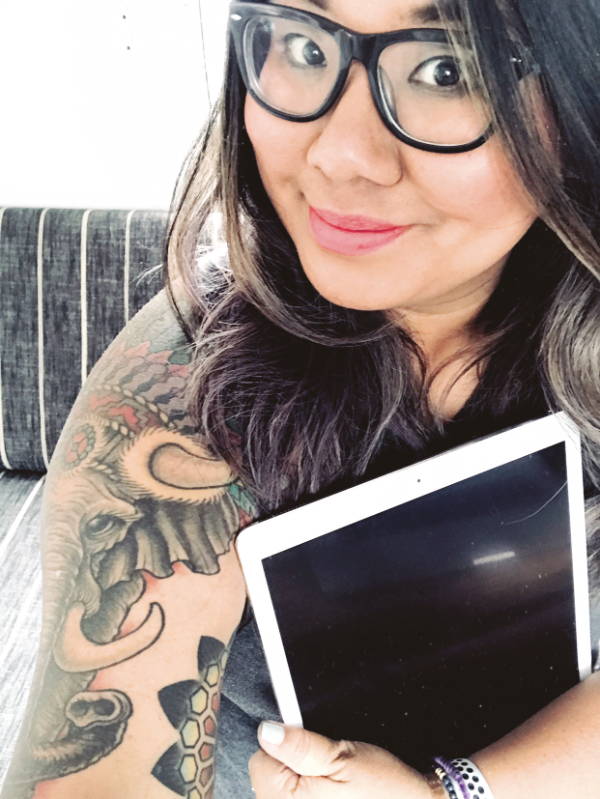 Over the years, I have used a lot of gizmos and gadgets. I am definitely an early adopter when it comes to tech, but I am also very much a creature of habit. If I find tools I like, I like to use the shit out of them until the new shiny thing comes around. So it goes without saying that I have picked up a few cool tech tools over the years.
I get asked a lot on Instagram about different products that they see in my stories or on my feed and I wanted to share some of them here with you!  
---
This is the part of the blog post where I tell you that some of these are Amazon affiliate links. But what that means is that if you purchase any of these items from my links (items that I personally researched, used, and loved), then you are supporting me because I get a little kick back from the purchase!  
I would NEVER recommend something I have not used and loved because that's a dick move. If it's not an Amazon link, its just products I love and adore.
---
---

My Favorite Apps + Software Bits

PROCREATE Drawing App
For doing all my lettering and drawing, I use an app called Procreate. If you are an artist or want to get serious with digital drawging, this app is incredible. If you aren't an artist, but want to have an app that really lets you play and doodle like a BOSS, then this app is incredible for you too! It's the best $9.99 you will spend, hands down. Best part about it? Amazing updates to functionality, a robust online community for resources, tons of youtube tutorials, and lots of videos and posts on Instagram to follow along with
---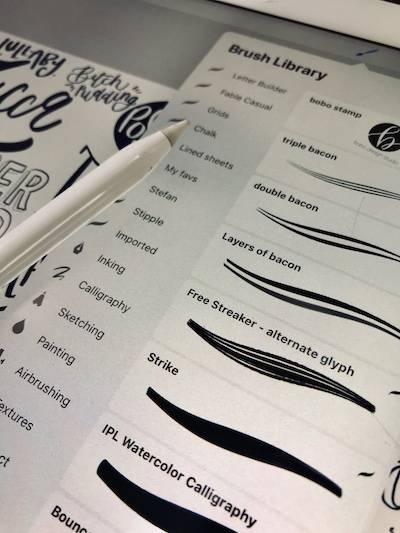 Half the fun of using Procreate is to find and use different brushes. I have a few places that i like to go to and have acquired a ton over the last 2 or 3 years.  
Here are some of my favorites:
Karin of iPad Lettering has got lots of brushes, great tutorials and practice sheets, and resources for those wanting to get into lettering or are proficient lettering artists
An incredible lettering artist, he's got templates and brushes galore
This is a great place to search for brushes and templates as well!
But if you are a baller on a budget, and you've got some free time to tinker in the platform and do some tutorial hunting, you can actually create your own brushes in procreate!
---
I hope you found this helpful. If you have any questions on lettering, tools, or the items I talked about, please don't hesitate to leave a comment! I'd also love to hear some of your favorites- artists, tools, apps, etc. There is so much cool stuff out there and I'm always excited to expand my favorite things!
Hugs and High Fives!