How to Be a Better Tourist:
Supporting Local Economies

Summer is in full swing, and I decided to write a blog post on how we can be better tourists. As I started to jot down my thoughts, I realized how large of a piece this blog was becoming. So instead of drafting a novel, I decided to break this topic into a series. In this installment, Im going to discuss how we can be better tourists by supporting local economies.
Supporting local economies means opting to spend your money in places that actually benefit the locals and that go back into the pockets of the community. As you can imagine, this has some incredible impacts on the people and places that you visit.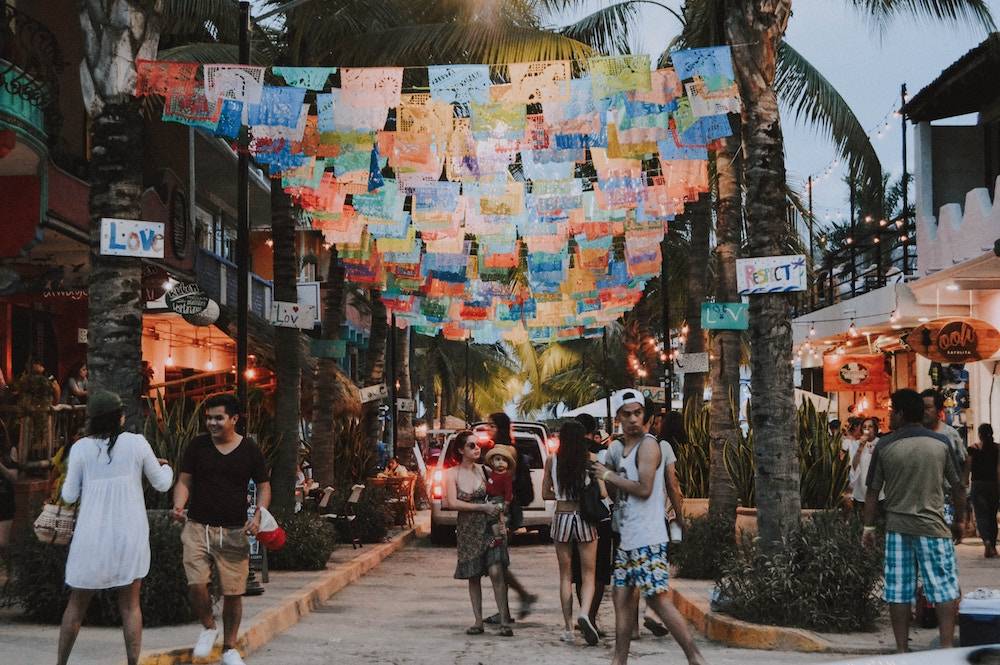 Allow me to paint a picture for you. You are traveling to the gorgeous Sayulita on the Pacific coast of Mexico. You are looking for a luxury stay to rest and relax your way into the best damn vacation of your life. You worked hard, and you deserve this vacation! You can choose between staying at a high-end local resort, or the W Hotel. Both are offering similar amenities, quality of stay, sweeping beach views, and so forth.
But some of the differences in how these resorts operate can impact the local economy significantly.

The Case for the Local Hotel

The local resort will more likely contract with local tourism organizations and small businesses in the area. They will employ locals and create lasting jobs for an area that is so heavily reliant on tourism. They focus on creating a more authentic experience by infusing local culture into everything from the entertainment choices, the artwork they fill their property with (yay for supporting local artists!) and even in the food they source and prepare. The revenue they generate goes back into the independently run hotel, and the workers and servicemen they employ and hire. Essentially, the money they make stays in and continues to support the local economy.
The International Chain Hotels
A major international chain like the W Hotel focuses on creating a consistent luxury experience that their guests around the world expect from the W and are accustomed to. As a result, you get a bland cultural experience designed to focus on the brand of the hotel and appeal to the masses. They often source materials, food, and excursion companies from the large contracts they book at the global corporate level. The food is often watered down versions of local food, with heavy influences from the west, often resulting in food that is less authentic in flavor, and resembles buffet food that you'd find in a Vegas strip hotel. They have on-site gift shops with high mark-ups, convenience stores on site, and in-hotel activities all designed to keep you on the property, instead of experiencing the city it resides. They are more likely to employ within their corporate pool, hiring international employees, preventing them from hiring locals first. And most of all, a good portion of every dollar you spend with a major chain hotel, goes back into the corporation, not the local community.
Does that mean staying at a chain hotel is wrong or makes you a bad tourist? No, not at all!
It just means that when opting to stay at a major international chain, we should think about how we can do our part to be more thoughtful of how we spend our dollars when we visit. Explore the local town. Purchase souvenirs from local artisans and street vendors. Visit local restaurants and taste the food and flavors how they were intended and prepared for hundreds of years.
In addition to a more authentic experience, and knowing your money is going back to locals, it can be much cheaper! This goes for food, lodging, and shopping. It can be less crowded. You might discover new secret places off the beaten path, or get connected to local tour companies who have exclusive access to sites that some of the larger chains don't have. But most of all, you can say you truly experienced a destination.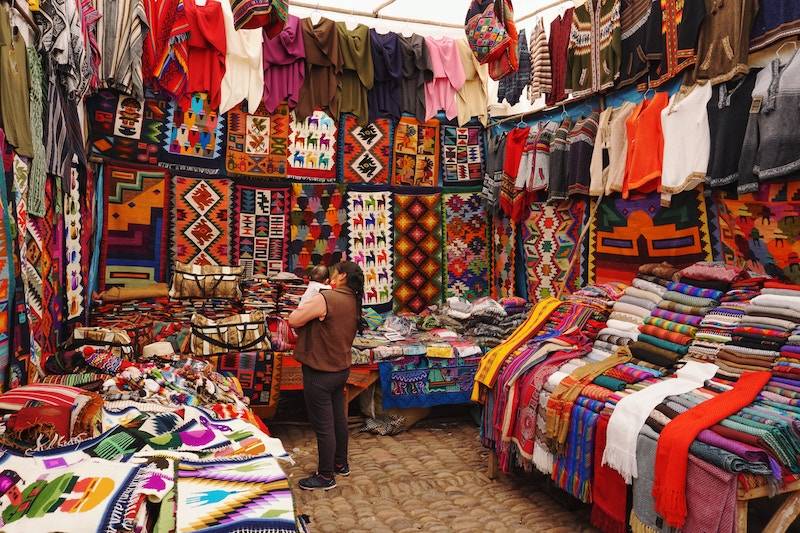 Other Ways to Support Local Economies
Avoid large cruises
Cruises are a great value, and they allow you to see places you might not otherwise get to visit. That is understandable. I love cruises! If you can't pass up on those great cruise deals, think about where and how to support local when you get to the port and look past the offerings a cruise tour company may promote.
Skip the large chain hotels.
Opt for something comparable that is independently owned
Eat like a local
Eat at local eateries rather than chain restaurants or hotel bars. Shop at bodegas or local boutiques and outdoor markets.
Find alternate ways to see the local land.
Rent a car and book tours through local organizations, not just your hotel concierge
Support local artists.
Buy souvenirs from street vendors and local brick and mortars
---
It's ok not to support local all the time. Sometimes we have to use the infrastructure in place as to not compromise comfort. For example, maybe you don't speak the local language. That can make getting around or asking for directions, recommendations, or even help difficult. Public transportation is not simple or easy; roads are difficult to drive or navigate, or renting a car isn't feasible at all. And of course, if you ever feel unsafe, follow your gut and avoid potential mishaps.
Supporting local does not make you a good tourist. It makes you bettertourists. That is all to say that not one type of traveler is superior to another or holier than thou. There are lots of benefits to supporting local economies when you travel, and I wanted to share that with you in a way that doesn't compromise your travel experience. As a small business owner myself, and avid traveler, I see both sides.
Remember, there is no wrong way to travel (unless you are one of those dick travelers, which we will save for future blog post).
If you have other tips, ideas, or thoughts on supporting local economies, please let me know in the comments!
And don't miss out on the future installments where we talk about Leave No Trace, Overcrowding, and Negative Call-Out-Culture. Sign up to join my #boboposse and never miss a cool article, new product, or fun freebie ever again!
Hugs and High Fives!