Block Printed Handkerchiefs In Honor of Women's Month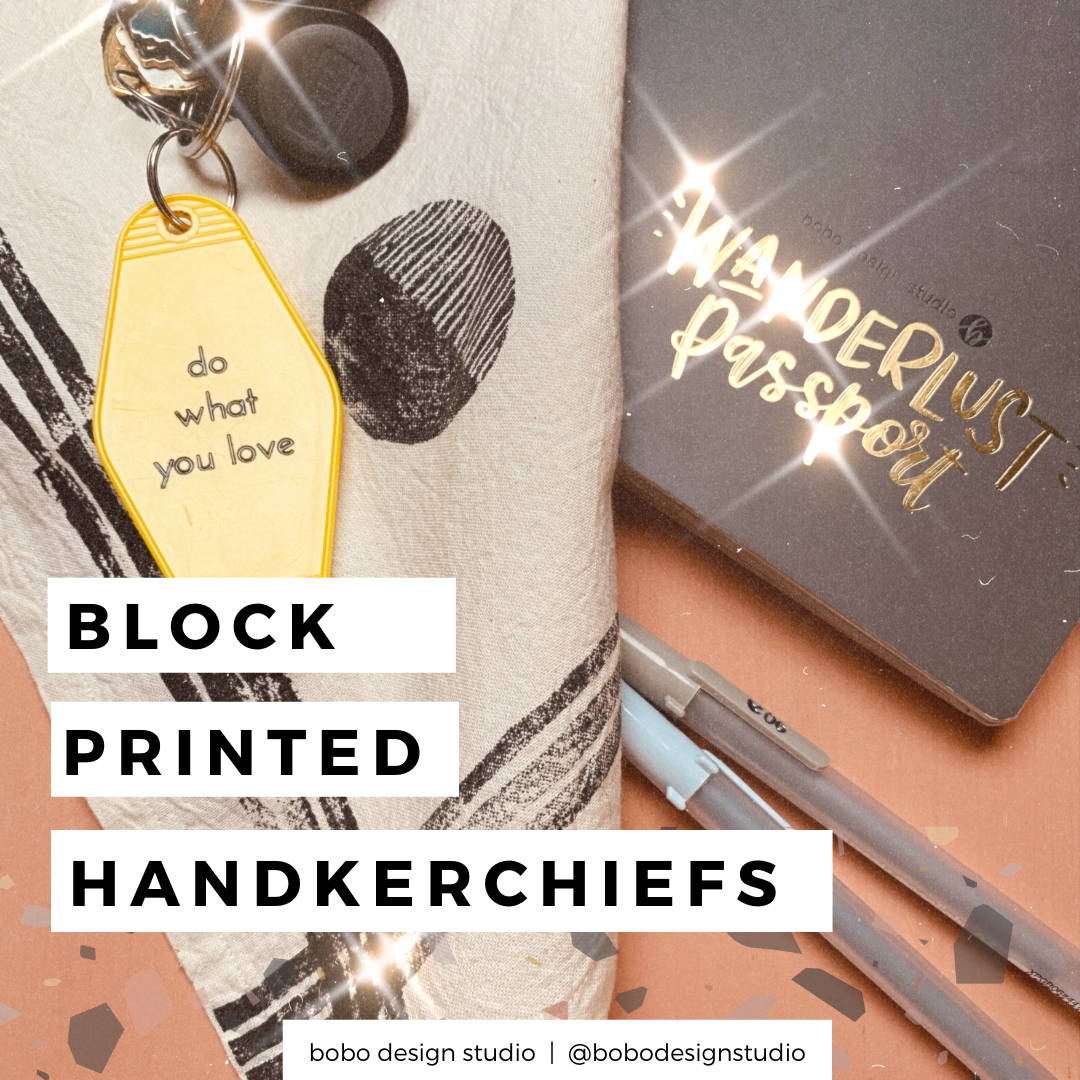 I am so excited to announce a collaboration with S H E. If you saw in
my last blog post,
S H E and bobo design studio have come together to launch a new, block-printed, handkerchief and scarf collection to celebrate and honor Women's Month! In what we hope to be a long standing partnership filled with incredible new products, the bobo x
S H E
block printed handkerchief collection will not only leave you fully accessorized for your next adventure, but you'll be helping an incredible cause too.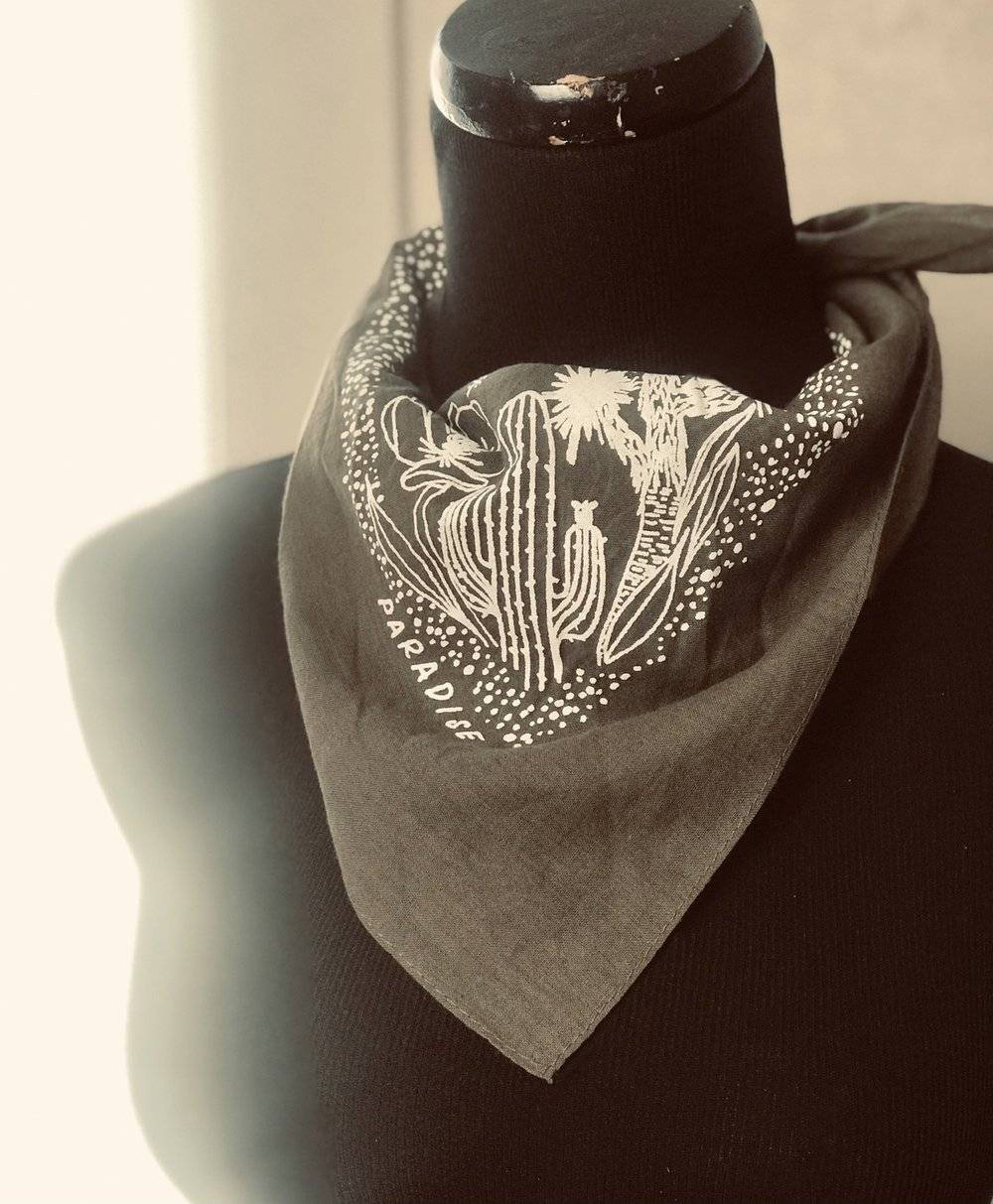 When S H E and I first decided to collaborate on a project, we weren't really sure where to start. As some of my longstanding followers and customers know, I had a small handkerchief launch during the holiday season in 2019. Just before taking them mainstream to the site, the pandemic kicked in, and development of new inventory sort of came to a halt.
Fast forward to today, about a year after the first initial shelter-in-place I experienced in California, it was time to rethink new products again for bobo, and the handkerchief made sense again.
I am thrilled to be able to launch this collection with S H E to bring some new designs to you, while also supporting the philanthropic efforts of S H E, and celebrating women's month.
The Inspiration behind the design

The moon. She sits in distant skies and impacts our lives in ways we can't even comprehend. She powers our oceans, lights up our skies, helps us find our way, and can even tell time. She waxes and wanes and has different phases, yet is always whole. She's always there, with a bold and complete presence, even if you can only see part of her.
In celebration of Women's Month, I wanted to create a design that embodies the power, strength, and grace of women. It was a no-brainer to celebrate all that the moon and women have in common. I incorporated my unique take on the phases of the moon to represent the seasons of change women go through. Nestled inside is a pattern of triangles, the strongest geometric shape. They are capable of holding their shape under immense pressure. If that doesn't represent the wonder of a woman, I don't know what does.
The application of the design is a done by hand using delicately carved linocut block stamps, and a careful application of each stamp. The design is pressed into a 100% cotton muslin that is cut to 21 inches x 21 inches (36x2 for the scareflette). With extended use, the muslin gets softer over time, and the natural patina and weathering of the print creates this perfectly delicate ruggedness that you can dress up or down. And as always, function is of the utmost importance, so you can toss this in the washer, dryer, and press with a hot iron to have ready for your next adventure.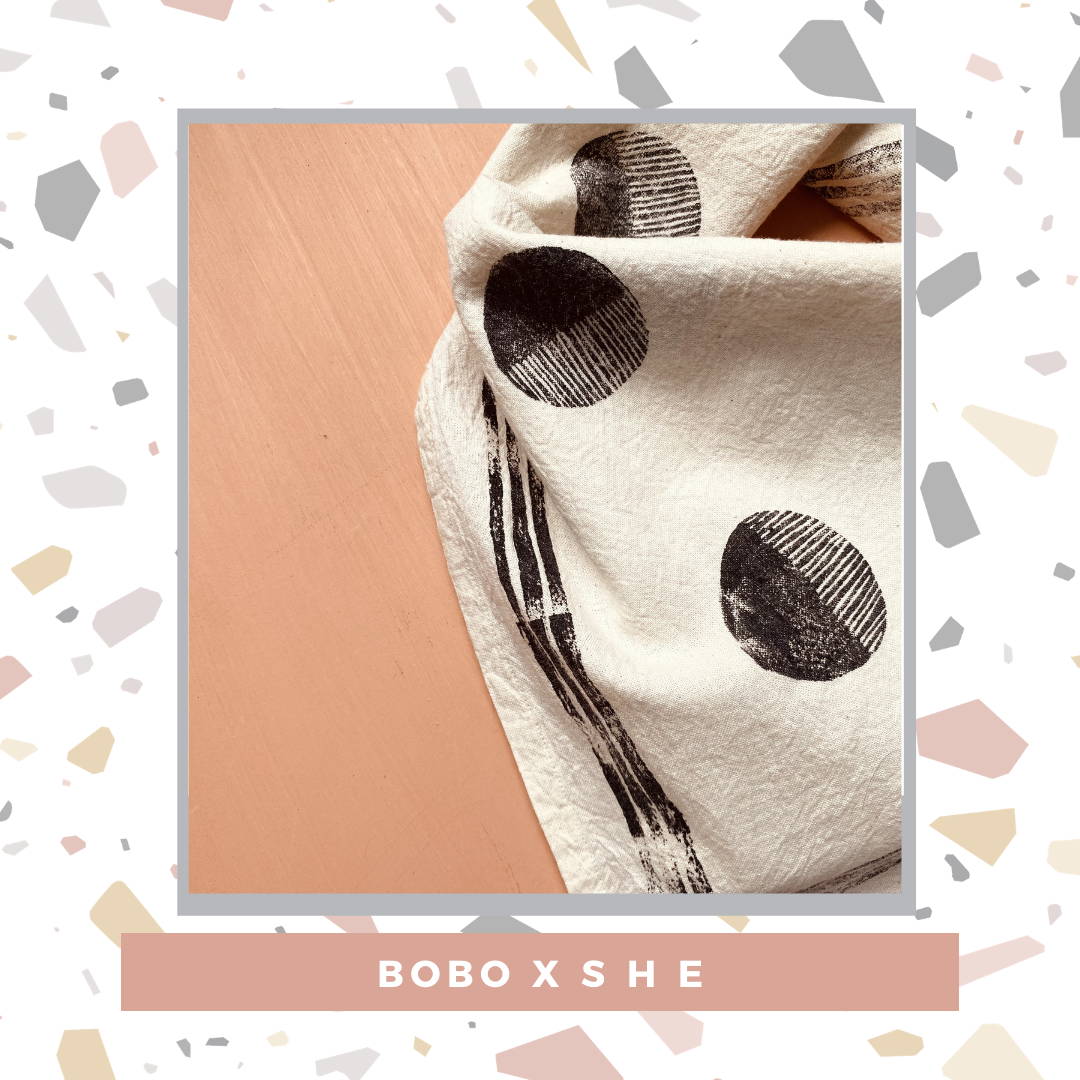 Handkerchief and Scarflette Product Details

Each handkerchief and scarflette is handcrafted by the wonderful women at S H E based in Idaho. We wanted to create something that was fashionable, yet robust enough to use out for your next adventure. We went with an organic, unbleached, and all natural muslin cotton. I love how the little natural fibers can be seen in the weave of the fabric. We then hand carved stamps, from my design, and the team at S H E carefully hand block printed each element of the design on to the fabric.
We have two styles and prints for this inaugural launch. First one up with the Handkerchief. At a generous 21" x 21", this handkerchief works perfectly as a bandana to wrap around your head, to use around your neck, to cover your face, or be used as a fun hair or apparel accessory. The design is hand printed with a black, fabric safe ink that has a rustic and weathered look and feel. The individuality and uniqueness from each stamp makes these handkerchiefs and bandanas a true one of a kind.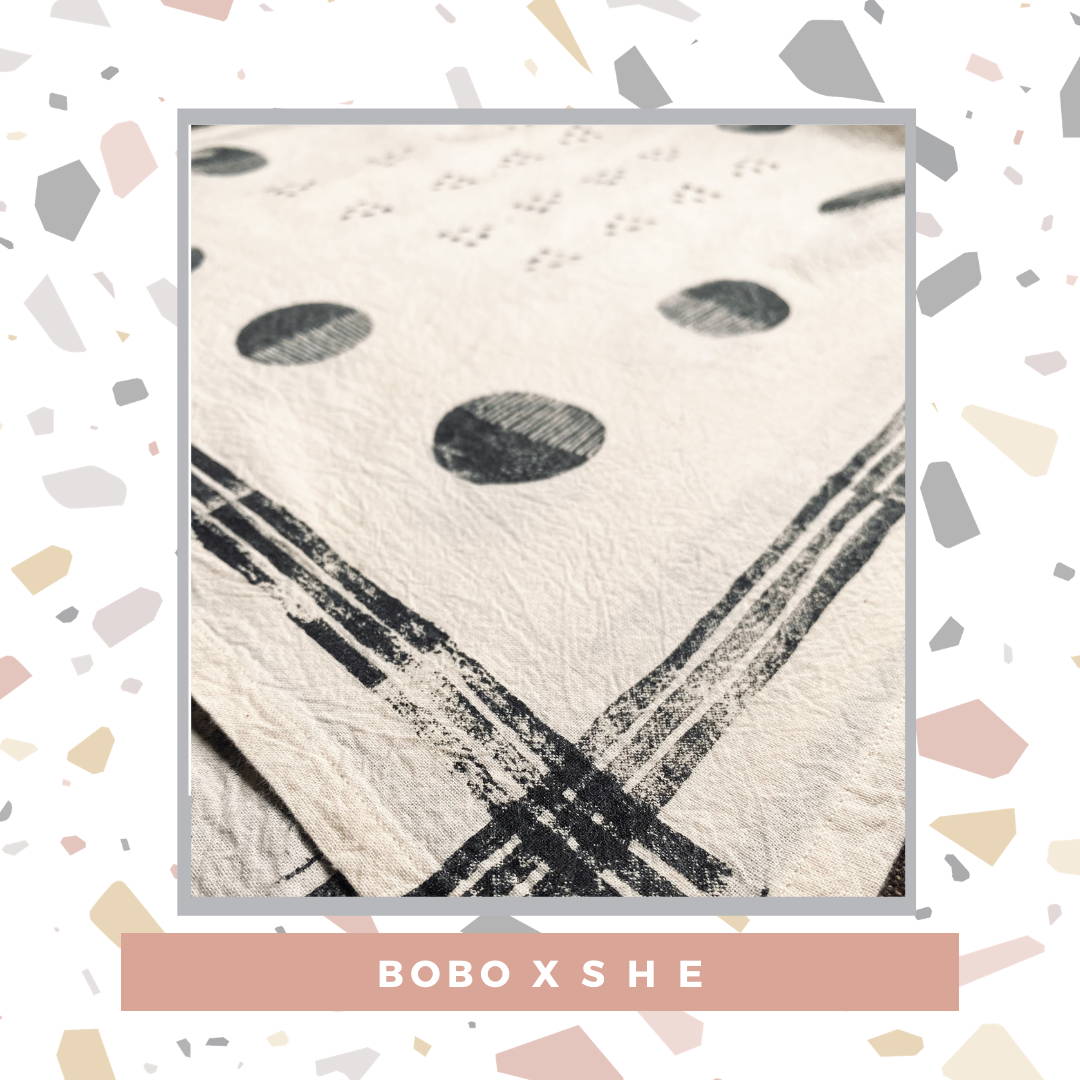 The second style is what I've dubbed a scarflette. It has the delicateness of a Parisian style neck scarf with the sensibility and robustness that will survive your next hike. Each scarlflette is designed to wrap around your neck, or can be used like a head band, head scarf, or to top off that perfect messy top knot. The print is a series of triangles. I love the use of triangles, not just because of how they look patterned together, but because of what the triangle signifies.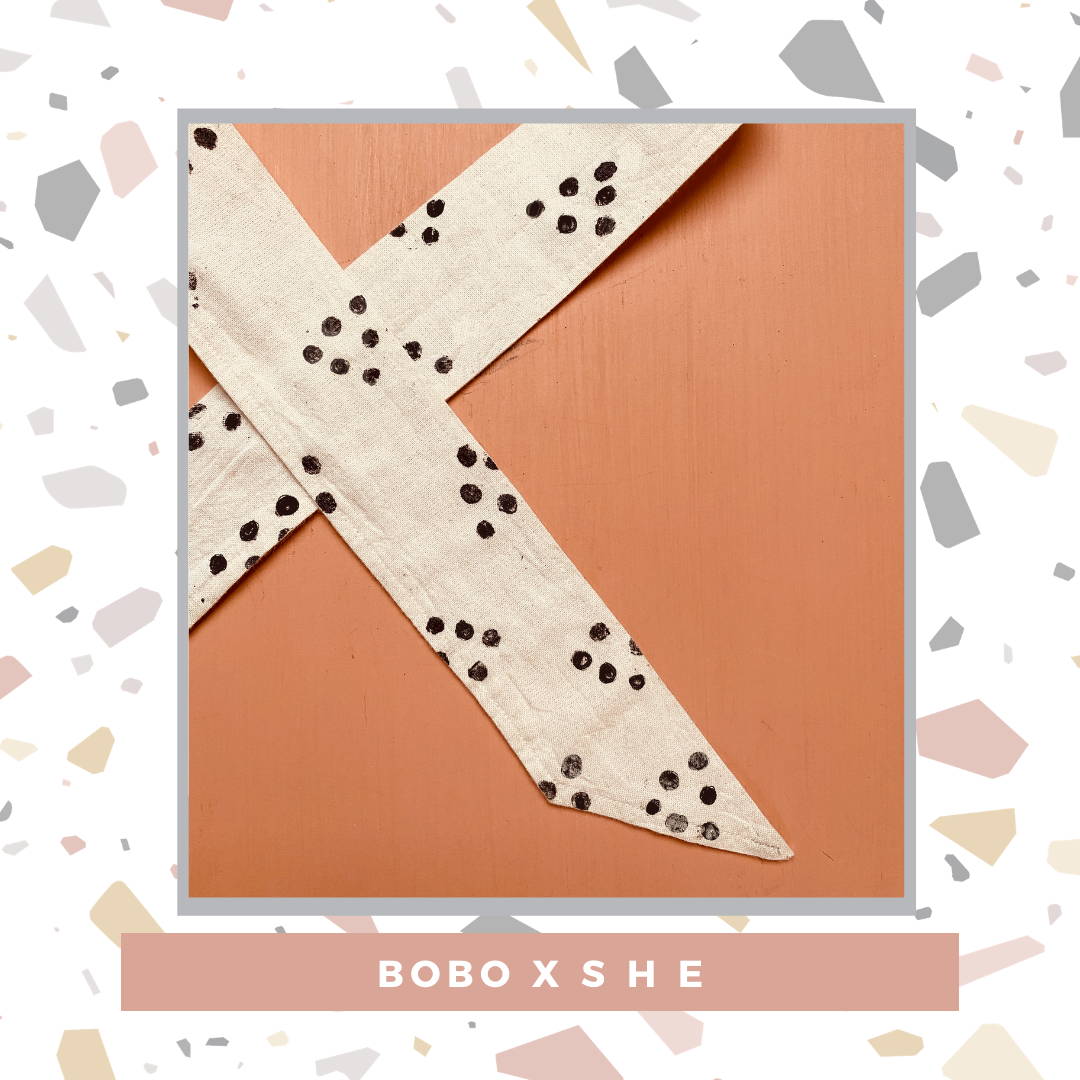 The bobo x S H E collection goes live on Monday, March 8th, 2021 which is also National Women's Day. Presale will continue through with them shipping the week of March 22nd. Each item from this collection purchased, 25% of proceeds will go to support the continued efforts of S H E. To grab yours, head to the link.
GET NOTIFIED WHEN THE COLLECTION GOES LIVE
---
Don't miss a future blog post and sign up for my newsletter.
---
---
Hugs and High Fives!