Celebrating Women's History by Supporting Opportunities for Women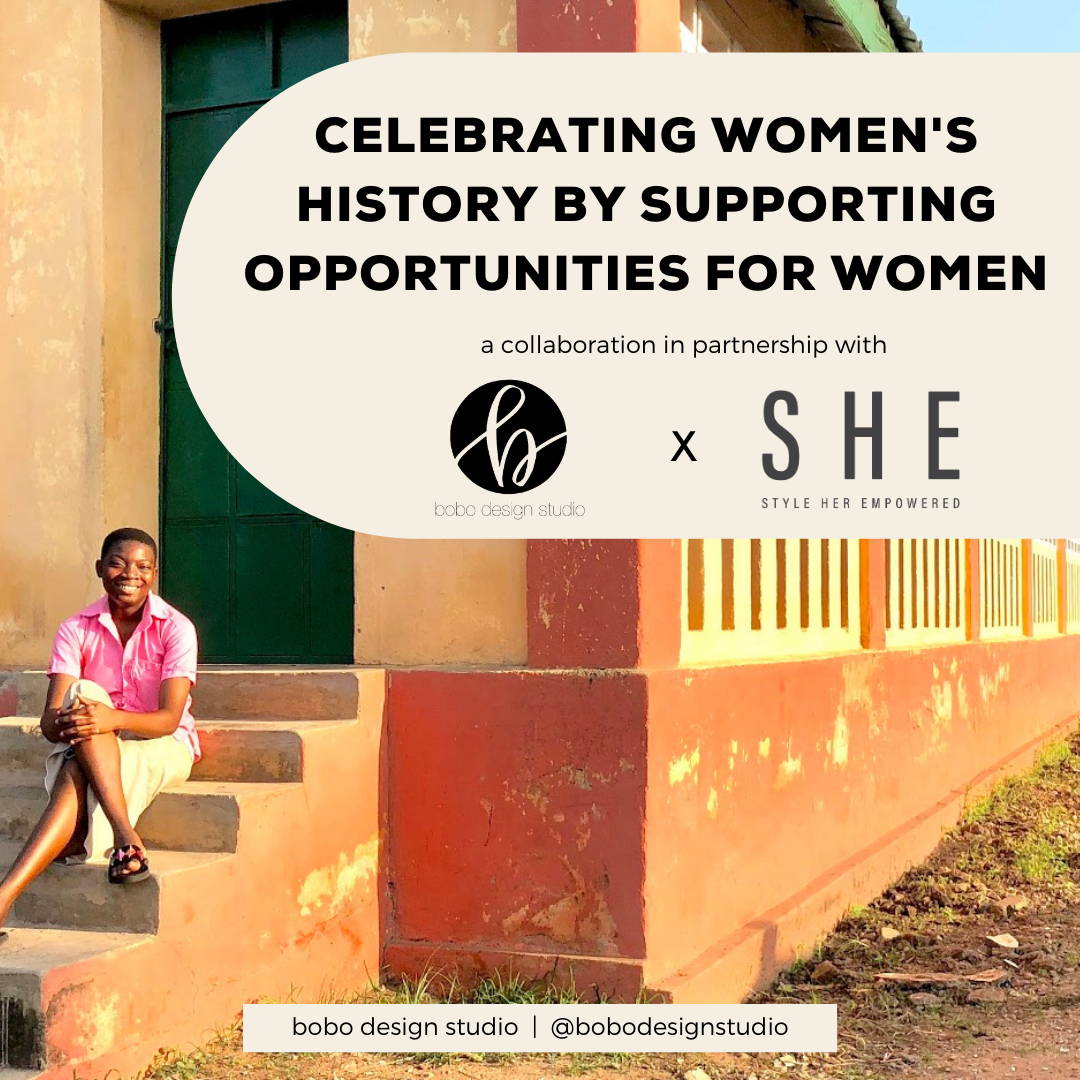 Its March which means it is Women's History Month. What is Women's History Month you ask? It's a month dedicated to celebrating, honoring, and highlighting the contributions of women, not just in the US, but around the world. Here at bobo, we are celebrating Women's History Month by supporting and collaborating with another woman-owned business, S H E.
S H E, which is an acronym for Style Her Empowered
, create sustainable education and employment for girls and women around the world- a brand that lives and breathes women's month every day of the year.
Launching our Co-Branded Handkerchief and Scarflette Collection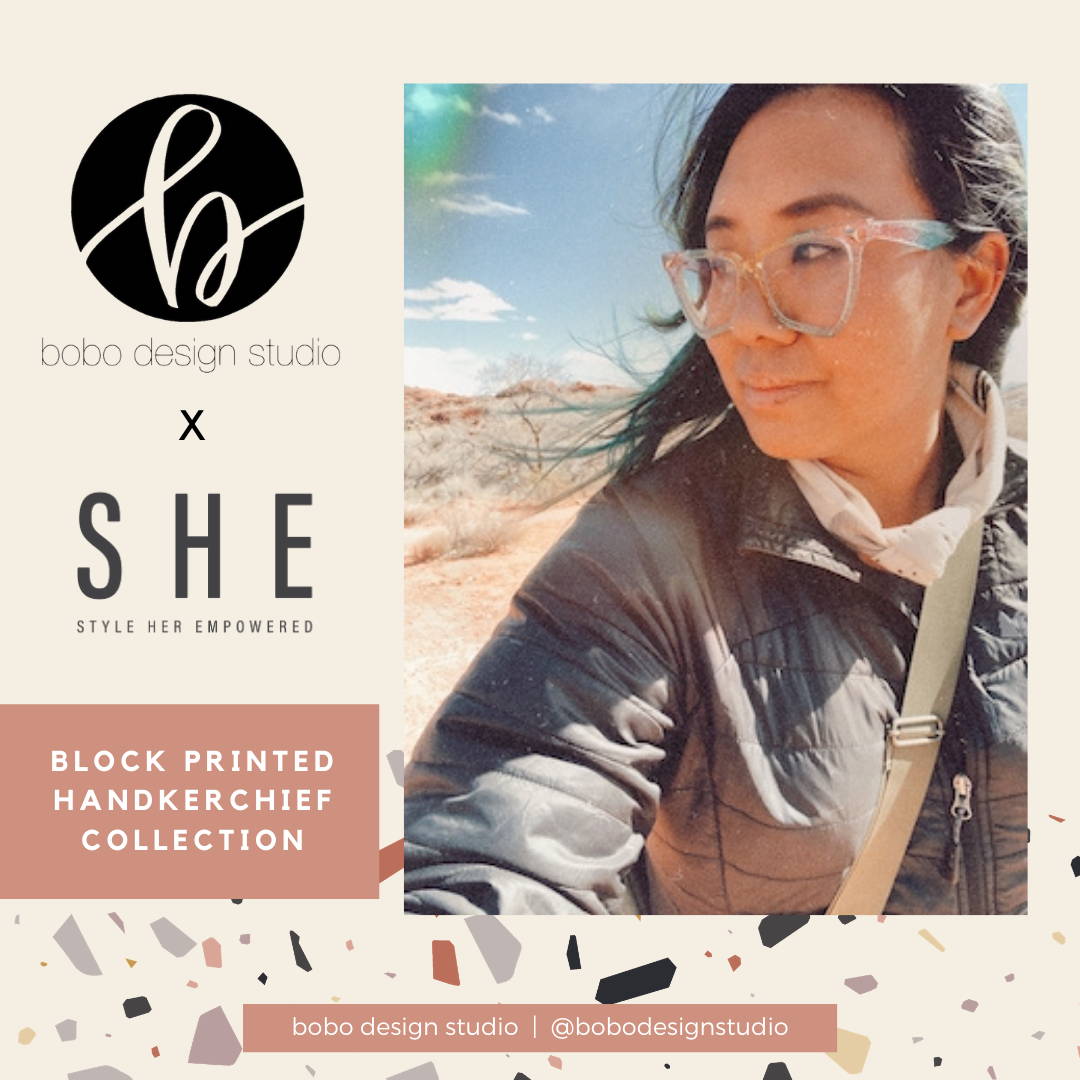 What better way to support women than working and collaborating with other women who are movers and shakers? I am so thrilled to be a part of this partnership creating beautiful accessories with purpose. S H E is an incredible organization focused on providing dignified employment opportunities for women from low-income and low-education backgrounds in their sustainable factories. (Be sure to check my post highlighting the founder of S H E, Payton, and her head seamstress Rita. )
Together, we created a handkerchief collection leveraging handcrafted, linocut block prints. I developed a design that embodied that pays homage to the never ending strength, resilience, and grace of women around the world, across generations.
The moon. She sits in distant skies and impacts our lives in ways we can't even comprehend. She powers our oceans, lights up our skies, helps us find our way, and can even tell time. She waxes and wanes and has different phases, yet is always whole. She's always there, with a bold and complete presence, even if you can only see part of her.
In celebration of Women's Month, I wanted to create a design that embodies the power, strength, and grace of women. It was a no-brainer to celebrate all that the moon and women have in common. I incorporated my unique take on the phases of the moon to represent the seasons of change women go through. Nestled inside is a pattern of triangles, the strongest geometric shape. They are capable of holding their shape under immense pressure. If that doesn't represent the wonder of a woman, I don't know what does.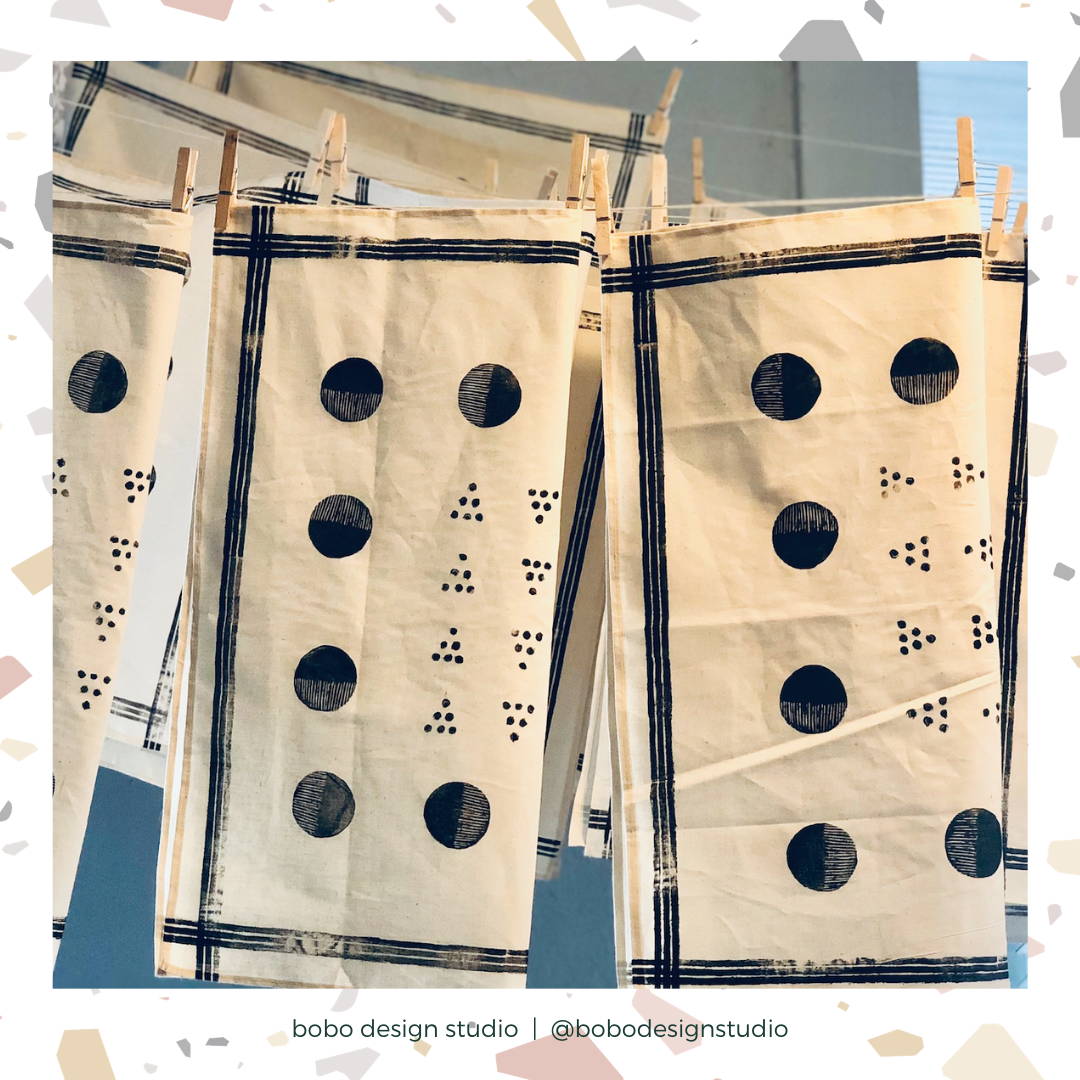 How this collection helps Women?

By partnering and collaborating with S H E, we were able to hire their in house-manufacturing team made up of women, giving way to fair wages and benefits in a safe and sustainable work environment. On top of that, for every piece sold, 25% of proceeds (YES 25%!) will go back to S H E to help them with their global efforts in employing creating education and employment opportunities for girls and women around the world. S H E now has a team of 20 incredible women in Togo, and have provided close to 1,600 education sponsorships for girls in Togo! In 2020, S H E was fortunate enough to begin creating employment opportunities for women in Idaho who are displaced refugees as a result of the pandemic.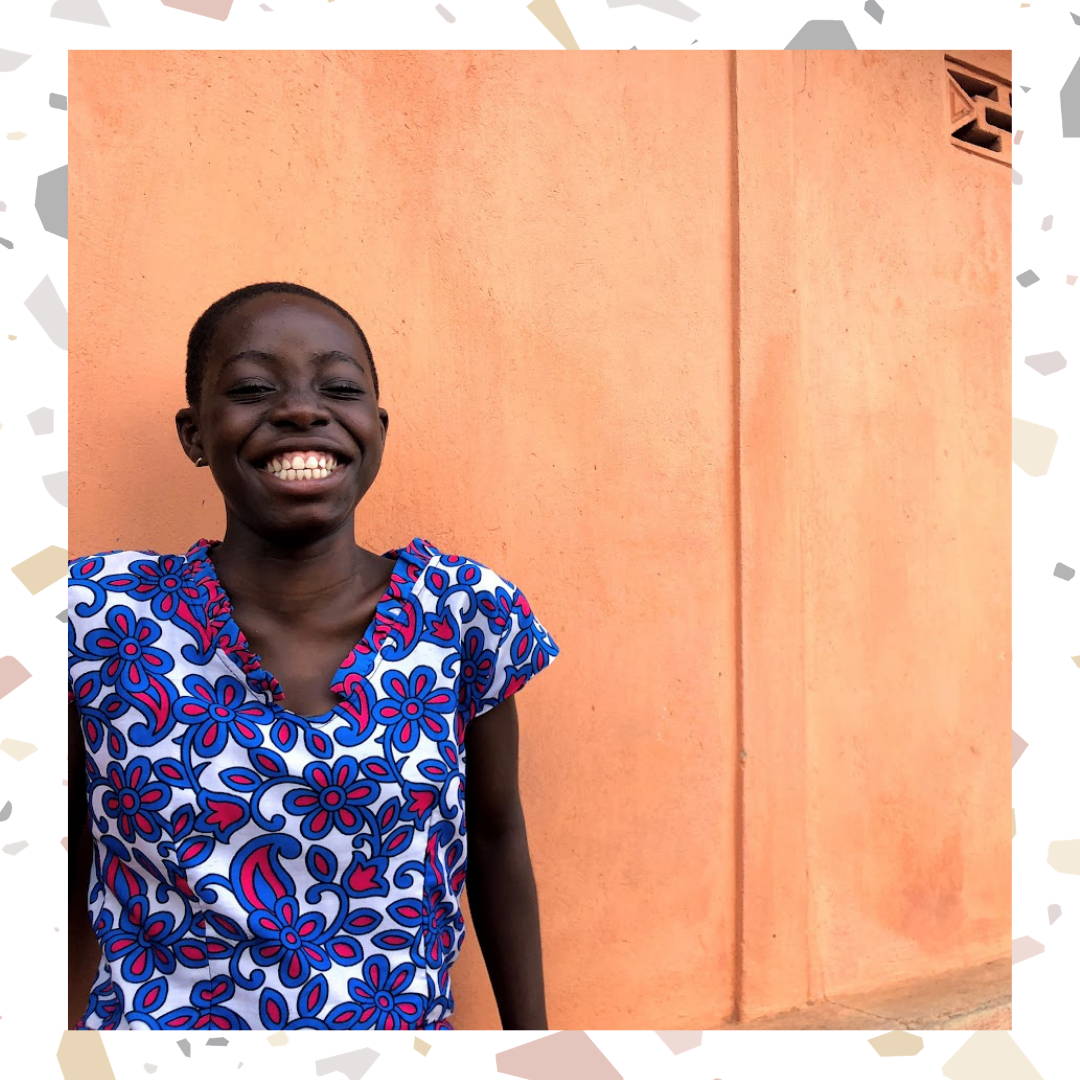 There is a lot of work that still needs to be done to increase awareness S H E's efforts and you can do you part to help this incredible cause, while also wearing some incredibly stylish handcrafted accessory pieces. Set your alarms for Monday March 8th (which is also the official National Women's Day) to pre-order your handkerchief and scarflette.
GET NOTIFIED WHEN THE COLLECTION GOES LIVE
---
Don't miss a future blog post and sign up for my newsletter.
---
---
Hugs and High Fives!