How to Travel With Your Dog-
Road Trip planning tips for your dog

There is nothing I love more than packing up the dogs, hopping in the car, and hitting the road. Bringing your fur babies has it's challenges, but I'm here to breakdown how I travel with my dogs so that you can have a fun and stress-free adventure!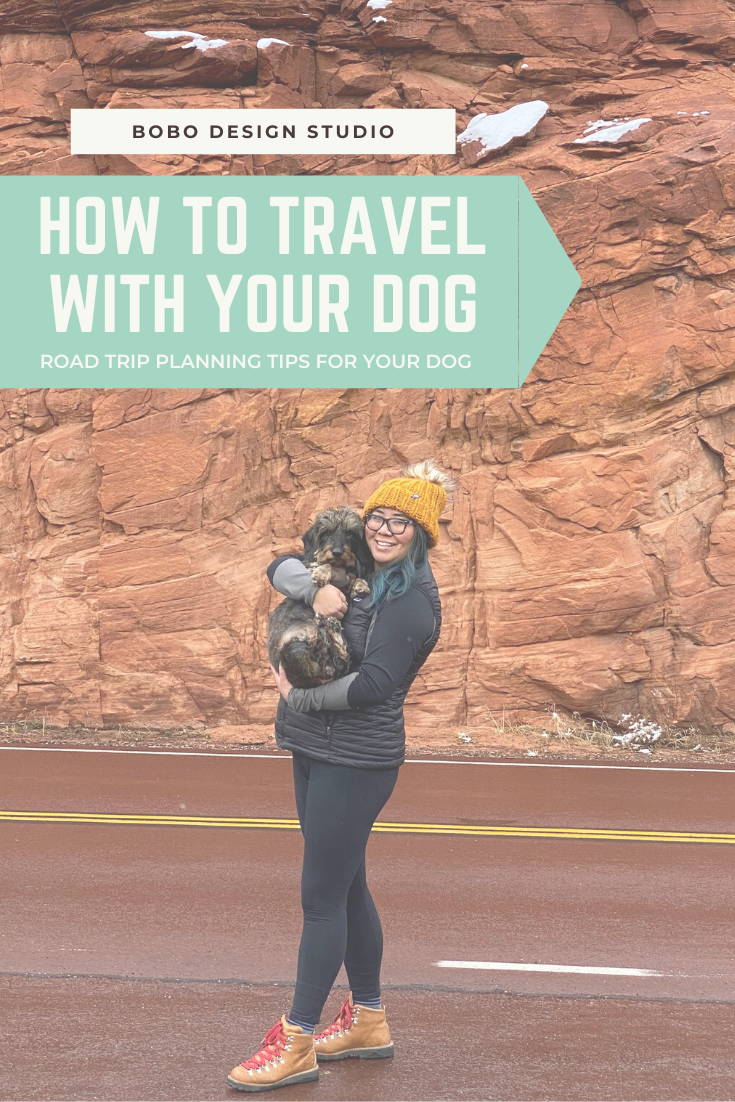 Why I started traveling with my Dachshunds

My husband and I love to hit the road. We have traveled a lot for work and for fun, which meant boarding two dogs frequently. One of my dogs, Jager, was getting up there in age and lost his vision, and I couldn't bear dropping him off in a loud, scary, and unfamiliar place for days on end anymore. Add the growing costs of overnight boarding, and it was a no brainer for us to spend more time traveling by car and RV so that we could bring our dogs with us.
We have learned a lot and have dialed in the process over the years of travel. I'm happy to share my experiences and must-have items with you.
---
Tip #1- Double Check Pet Friendly Hotel Accommodations

You picked the destination. You have your budget squared away. You check reviews for hotels and see that they are pet-friendly, so you are ready to book it! But hold up paht'nah, did you check the fine print? Many hotels (and Airbnb's) have severe restrictions on their pet policy that include things like the size of the animal, number of animals, room availability, and price. It's always good to call ahead and ask what the policies are. Be sure also to get clarification on the pet fees. Some hotels will charge a nightly fee, some will charge a non-refundable pet deposit, and some charge for both.
What I don't recommend doing is going in with the "It's better to ask for forgiveness than permission" approach because if you get caught, the charges can be up to 4x the cost of the original pet fee.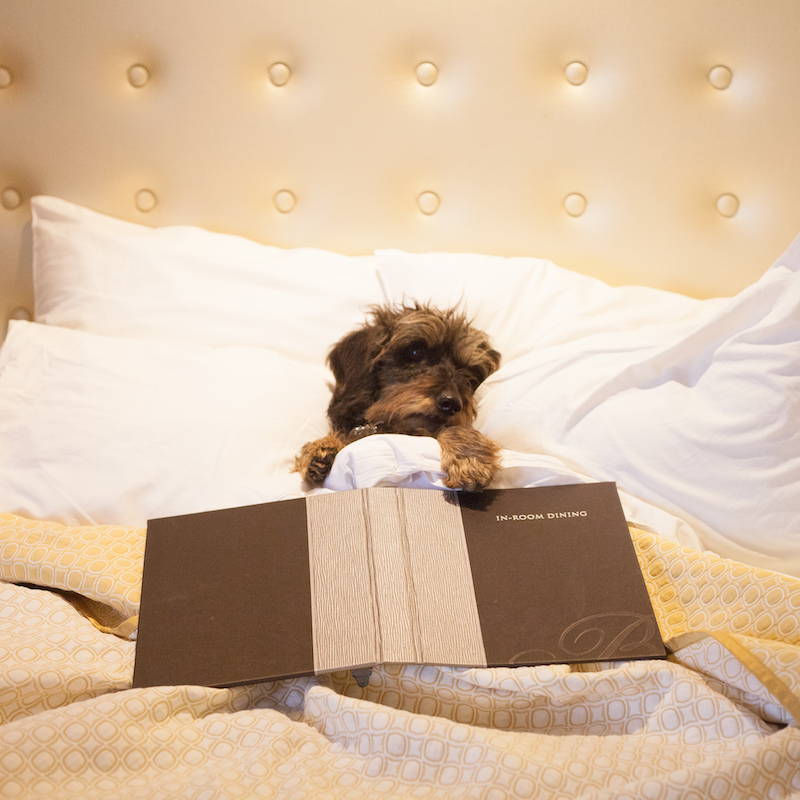 ---
Tip #2- Taking your dog hiking in a national park? Think again.

Want an epic photo of you and your best friend hiking through the Grand Canyon? Not so fast. National Parks only limit dogs to a very select number of paved roads/paths and campgrounds. If you plan on taking your dog for a hike, look at state parks, or other dog-friendly travel sites like DogTrekker.com
You can also look for dog carrier backpacks. We use the K9 Sport Sac for Harriet, and this messenger bag for Burt. If we go on a trail that doesn't allow dogs, we will carry them and ensure that they get water and go potty before we head out so that they can comfortably stay nestled in the bag for the amount of time we are out.

I always like to record really good trails we've done with our dogs in my Wanderlust Passport and use that as a reference for when we go back to different parks.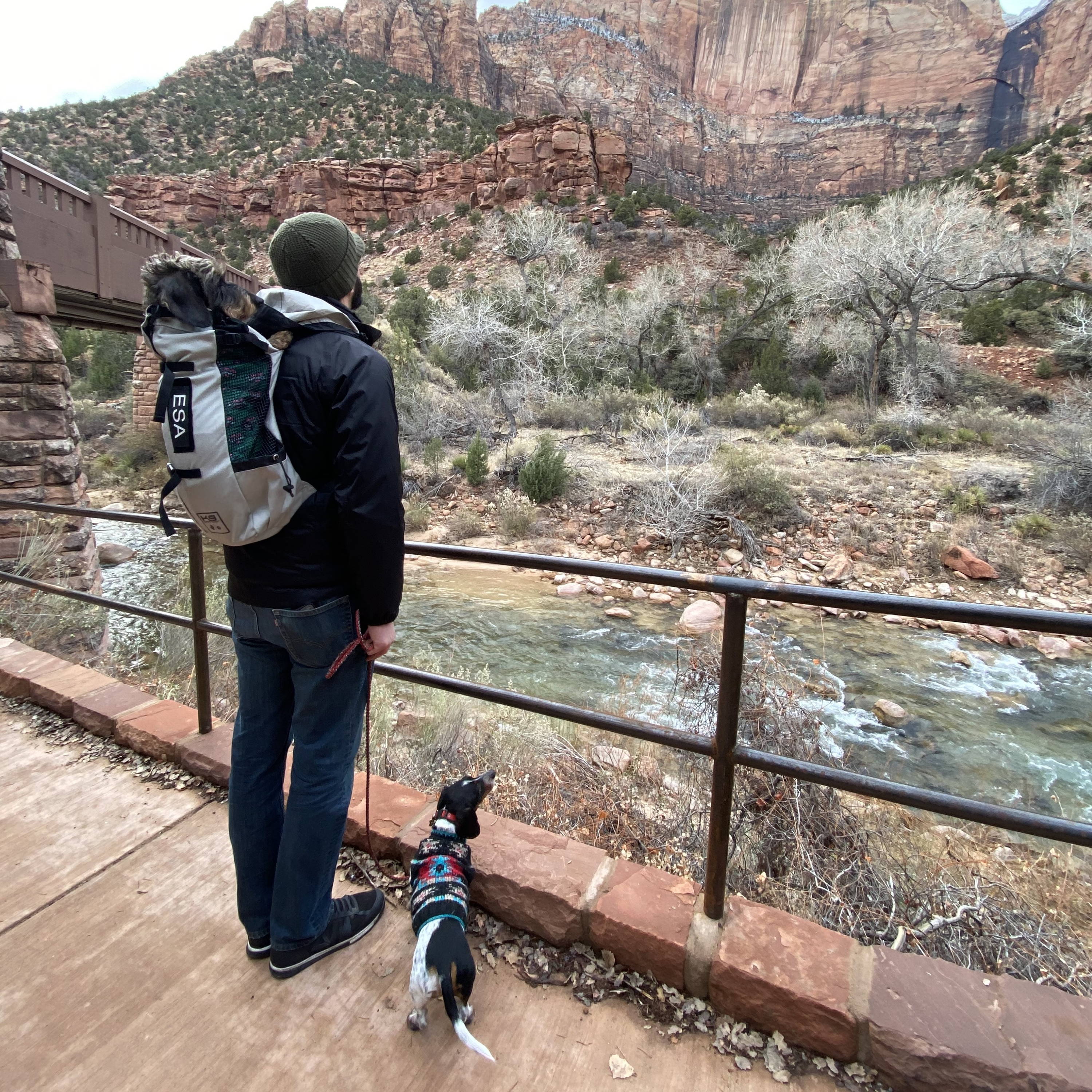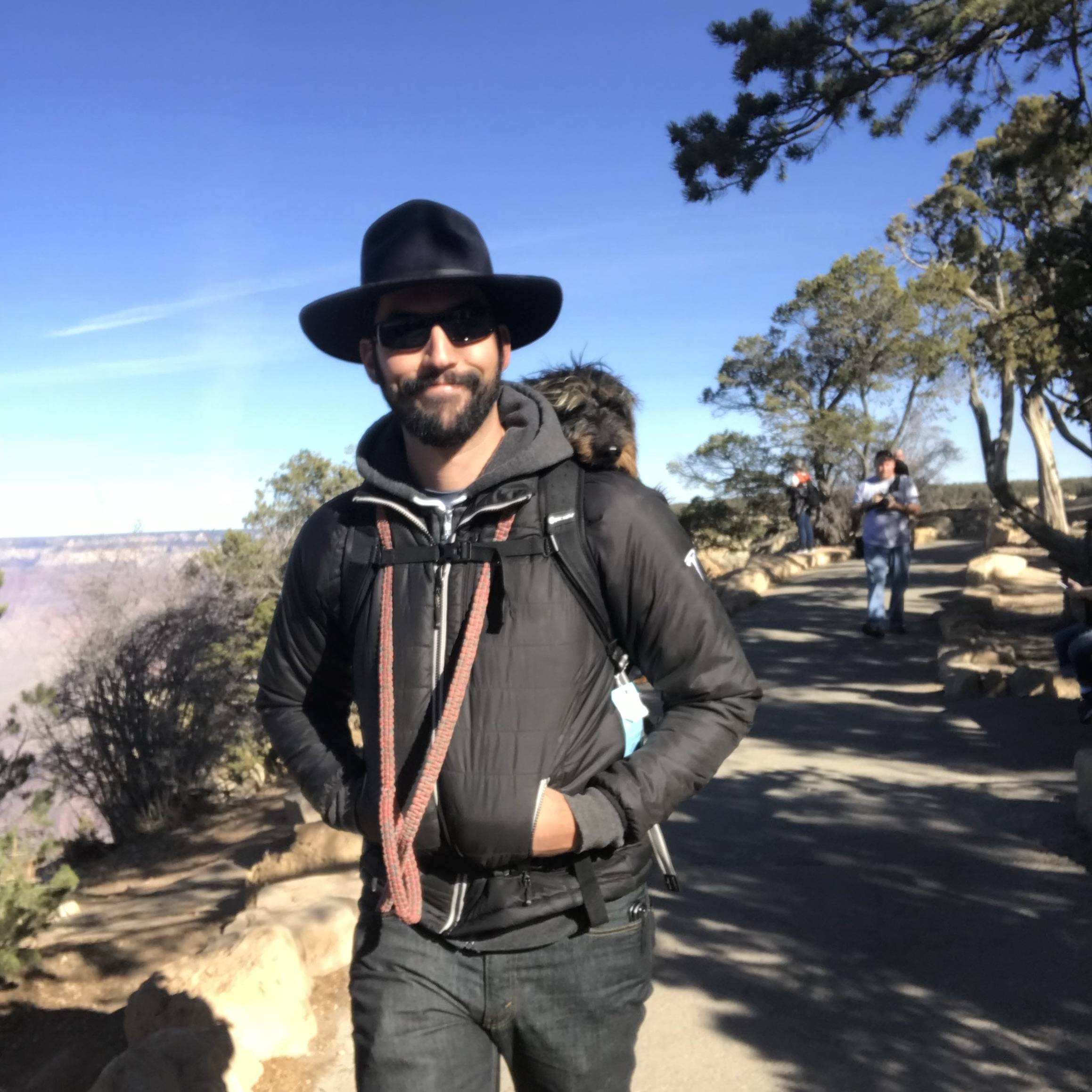 ---
Tip #3- Seasonal Awareness

Summer road trips are the best but can be tricky when traveling by car with your dog. You never want to leave your dog alone in a hot car or RV. If you have a remote AC system, be wary of those as well as they might not always be reliable.
On the flip side, if its really cold, consider outerwear for your pups, especially if they aren't used to lower temps and snow.
In addition to extreme temps, there might be pests that have a high season in some areas. Ticks, Fleas, Scorpions…it's vital to know what to look for and be prepared to safeguard your furry friend in the event they get stung or bit.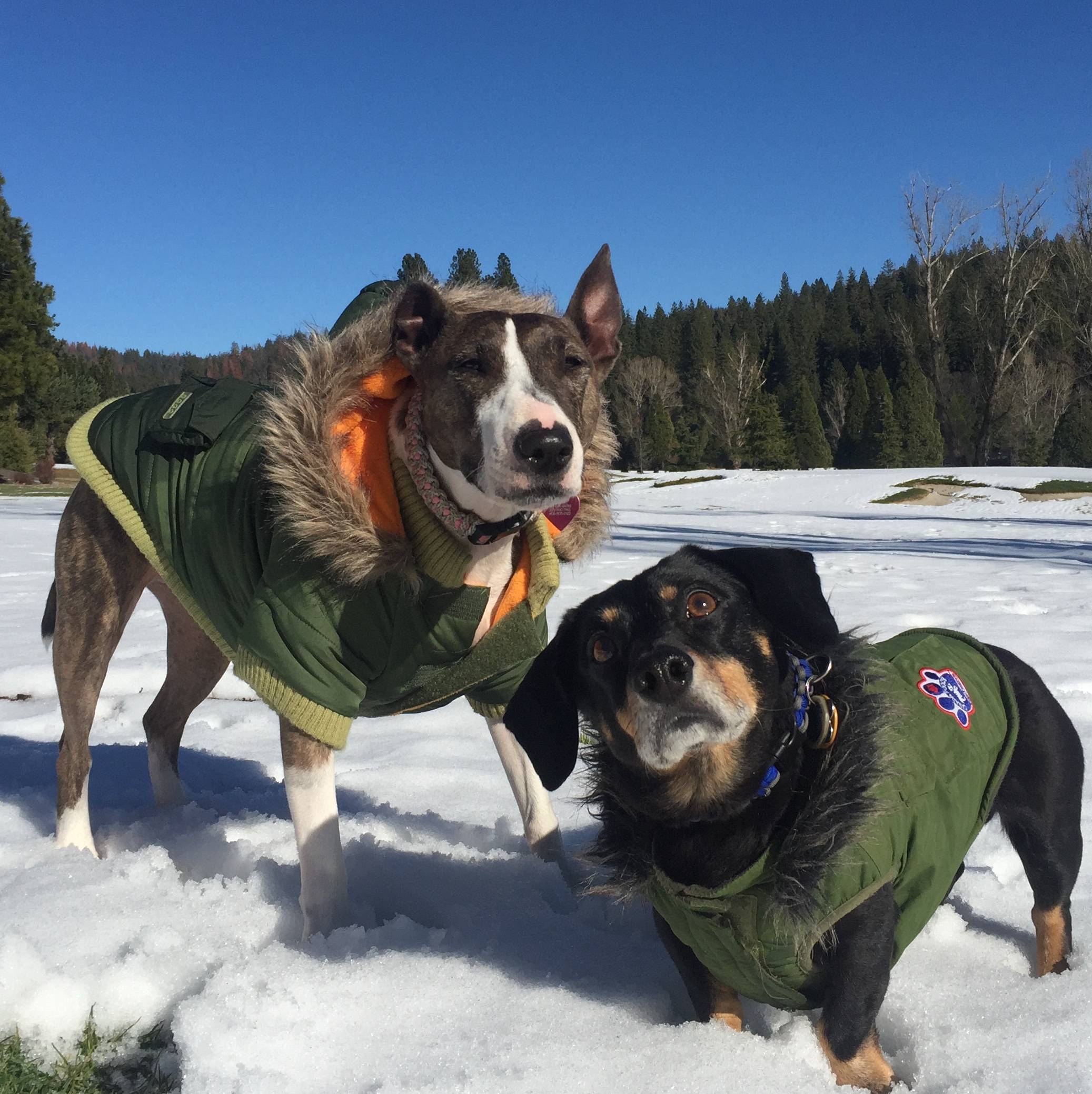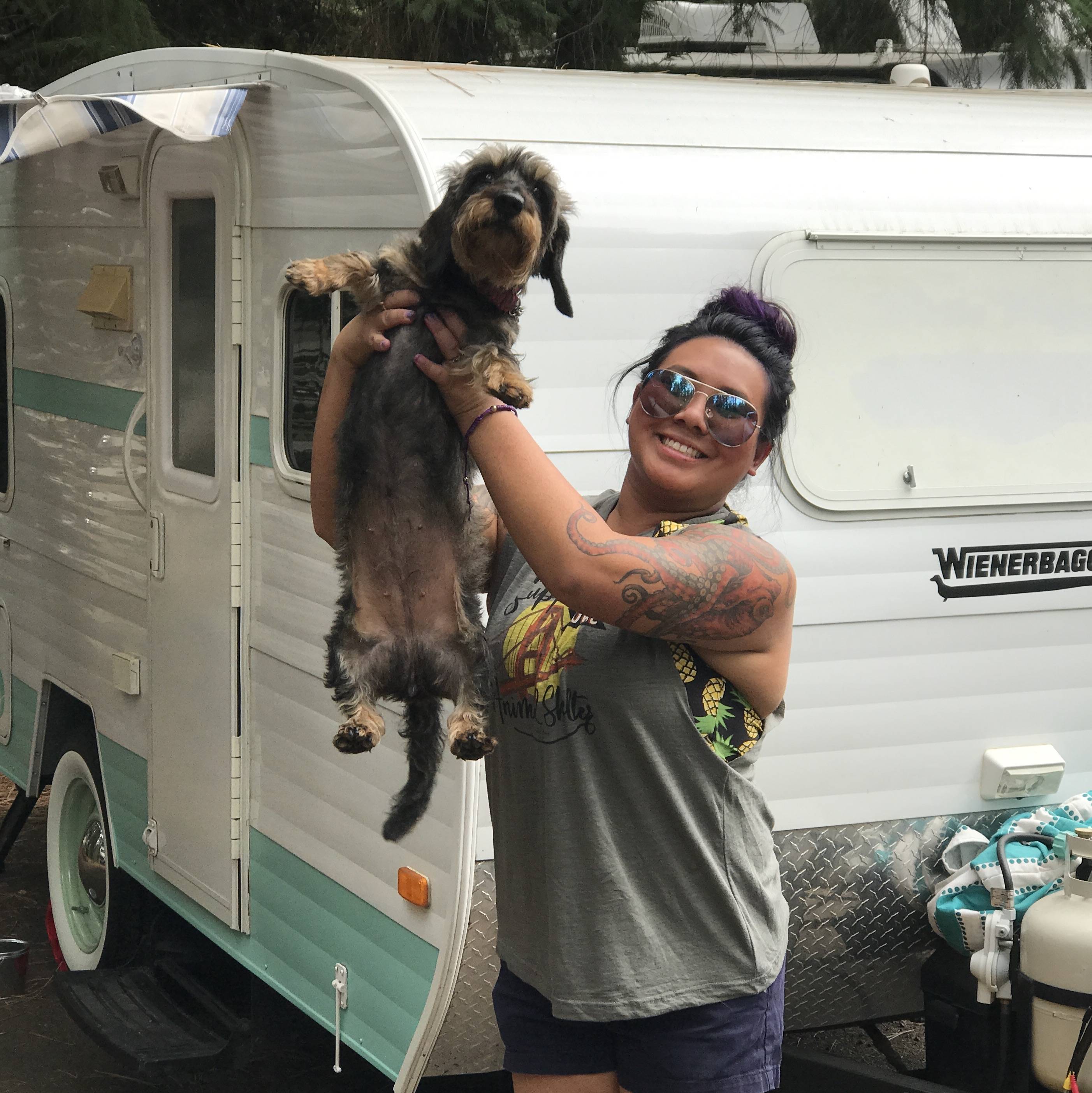 ---
Tip #4- Toys and Timeouts

For dogs who are unaccustomed to traveling by car, it can be stressful. So it's important to bring lots of goodies from home that they love and will enjoy on the road. As much as it is that they play and stay active, it's also super important to let them get lots of breaks. When driving, it's easy to forget to give them potty breaks and drink water, so don't forget to pull over frequently.
When your dog seems to have an endless amount of energy on that long hike, remember that they need breaks from both the physical exertion and the overstimulation.
And most importantly, try and stick to a routine that is similar to home like having meals at the same time of day and not overfeeding them snacks and treats throughout the day. It never hurts to minimize any related dietary health scares on the road.
---
Tip #5- Use this handy packing travel checklist for your dog

I've compiled a list of all the essential items you might want to bring your next road trip with your dog. Feel free to download this in a PDF here for easy printing before you hit the road! I've also linked to some of my favorite items using my affiliate links below.
---
Some of my Favorite Travel Must Haves
K9 Sport Sack Dog Back Pack
Folding and collapsable dog pen
---
---
Don't miss a future blog post and sign up for my newsletter.
---
---
Hugs and High Fives!