Turn Any Journal into a Wanderlust Passport Travel Journal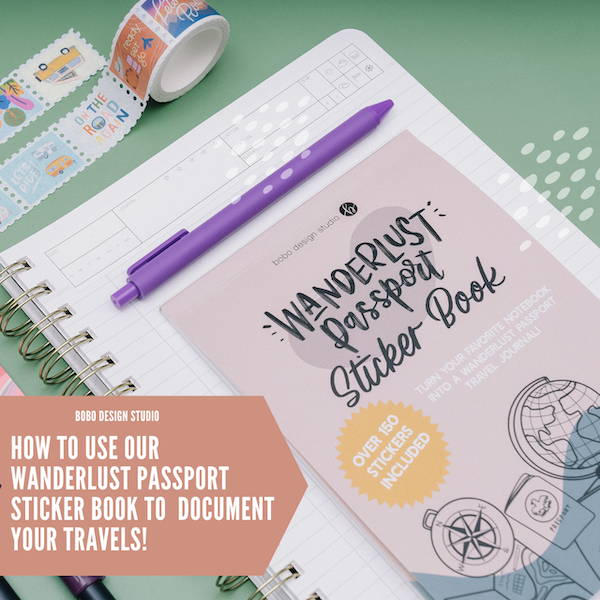 One of our newest products came to be as a result of lots of feedback from folks who didn't buy our product. Now why would we worry so much about people who didn't buy the product, as opposed to people who did? I'm a firm believer that this product, while thoughtfully designed always has room for improvement. A lot of bobo's custoemrs are a mix of artists, creatives, as well as travelers and many artists love our system, but equally lover their own sketchbooks and journals that they are already using. So I wanted to create a product that would allow people to continue to use their favorite journal, while leveraging our unique bobo design studio Wanderlust Passport documeting system!
WATCH TO SEE IT IN ACTION!

Here is a short tutorial video that shows how you can use the Wanderlust Passport Sticker book and turn your own journal and favorite sketchbook or notebook into a functional travel documeting system!
---
---
Don't miss a future blog post and sign up for my newsletter.
---
Hugs and High Fives!