What is an Artist Residency and how do they work?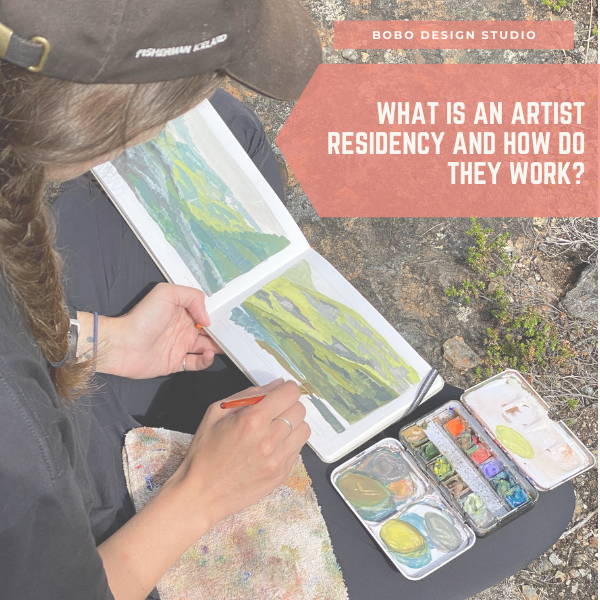 I have been fortunate to attend two artist residencies with
Light Grey Art Lab
. My first residency took place in Iceland in 2019, with my second one in Norway in July of 2022. I shared a house with about 10 other artists from around the world and it was one of the best experiences I have had as a creative professional! I get a lot of questions on what an artist residency is, so I wanted to share my experience as well as explain them in a bit more detail.
What is an Artist Residency, and How Do They Work?

In the simplest answer, an artist residency is a program that brings artists together of varying disciplines and practices to live and work together in a new place. Artist residencies can last anywhere between a few days to months. During their stay, artists from different artistic backgrounds, cultural backgrounds, and countries/locales will share a space, teach and learn from other and explore a new destination together. Residencies are often held in place that can have a creative impact on an artist, from the urban sprawls of Tokyo to the remote corners of Iceland.
Artist residency groups are hosted by various organizations, and each program is often curated through an application/selection process to help create a unique mix of artists and backgrounds. I went with Light Grey Art Lab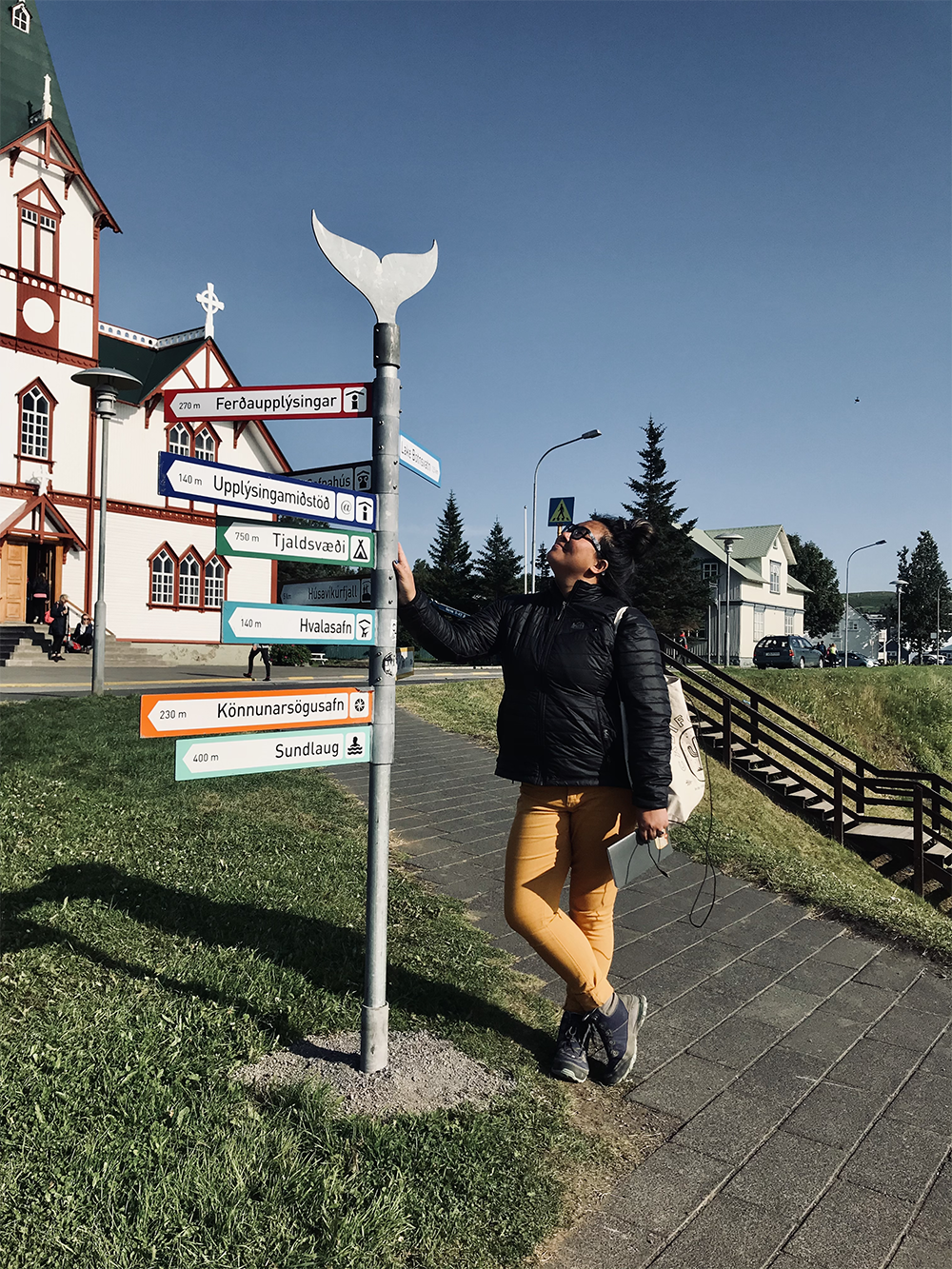 Photos from my Iceland Residency sharing our works from the workshop we just took. Second photo is from our time exploring the local towns
Most artist residency programs have some sort of vetting process. This involves filling out an application with lots of questions about you, sharing your personal story and creative journey, having a portfolio that shares your creative accomplishments, and outlining areas of expertise that you might want to teach others in your residency program. Think of it as a masterclass or TedTalk on an area you are an expert in that other artists might enjoy learning.
Some organizations carefully construct complex groups of artists because having a mix of various types of artists helps make for a richer experience. So you might see a group consisting of illustrators, painters, authors, programmers, videographers, and product designers all in the same residency group!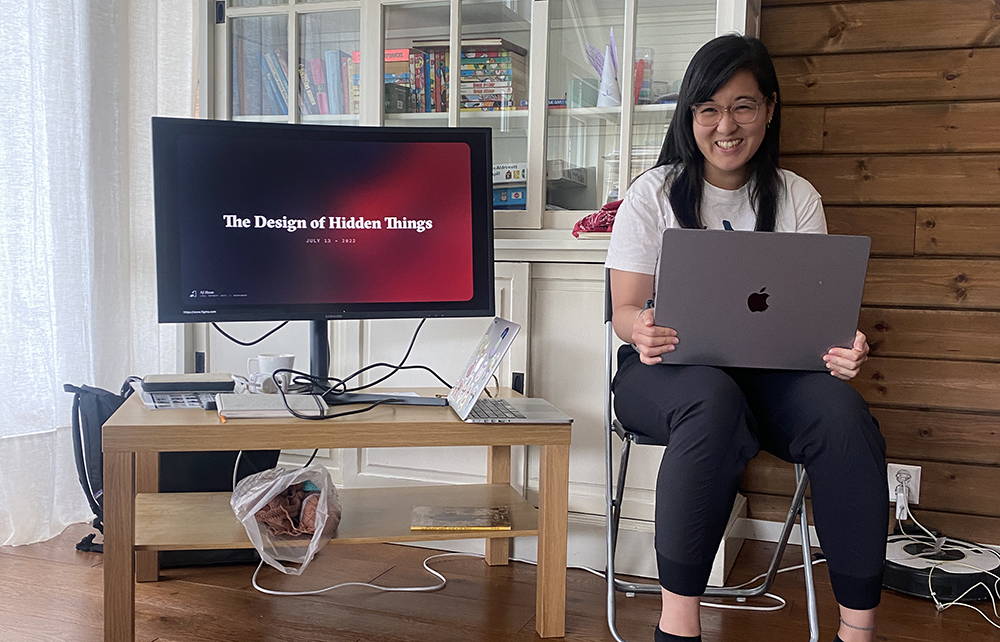 Residency mate, AJ, teaaching a workshop on The Design of Hidden Things
What happens at an artist residency?

Residency programs can take you all over the world. Some are adventure focused- think hiking national parks or exploring in Iceland. Some are more urban- think bustling metropolis areas like Tokyo or Marrakesh. But no matter where a residency takes you, you can count on a few things happening.
You get to share a house or space, surround yourself with incredibly talented artists, and spend time learning, sharing, and creating with them. Your days might include day trips exploring the local sights, learning about the cultural history of the places you are visiting, and doing live studies and drawing while out and about. Some residencies also have a workshop component where you teach on a topic you are experienced or passionate about.
For self-taught artists, this is an incredible experience learning from artists who might have a more traditional academic background. For established artists, it can be an incredible experience learning about different practices or approaches to the creative process and how to dive into freelance.
Being in this accelerated, immersive environment for an extended time is like being in the presence of a masterclass 24/7.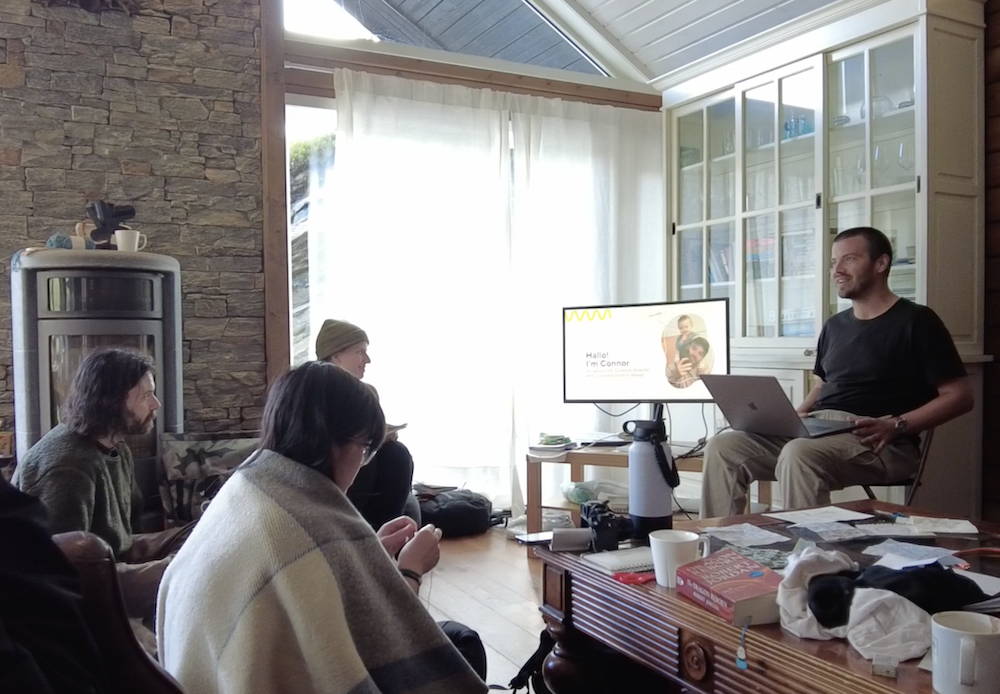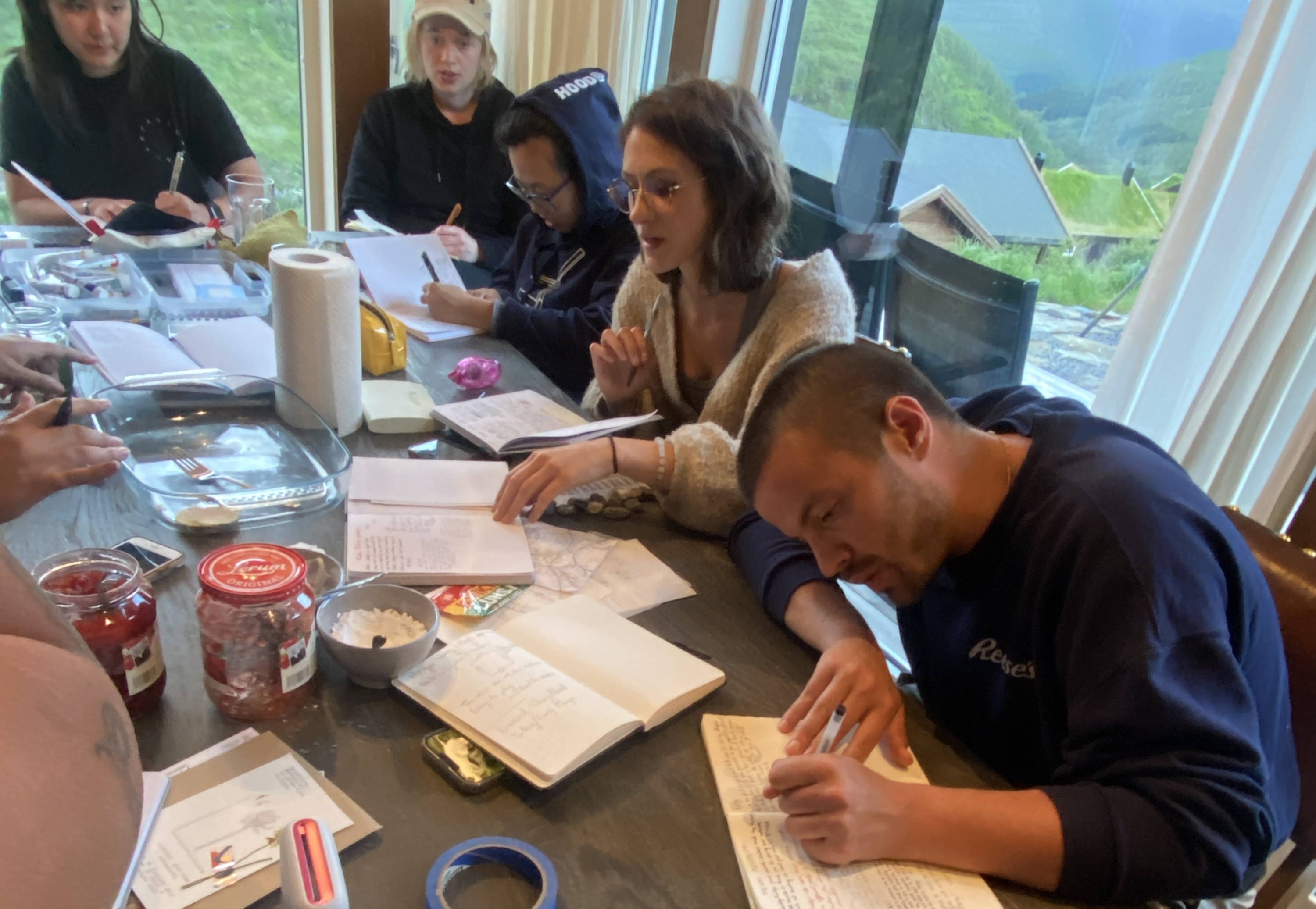 Photo of our residency group listening in on a workshop from Connor. The topic was sound design in video. Second photo is our group collectively working on a skills drawing workshop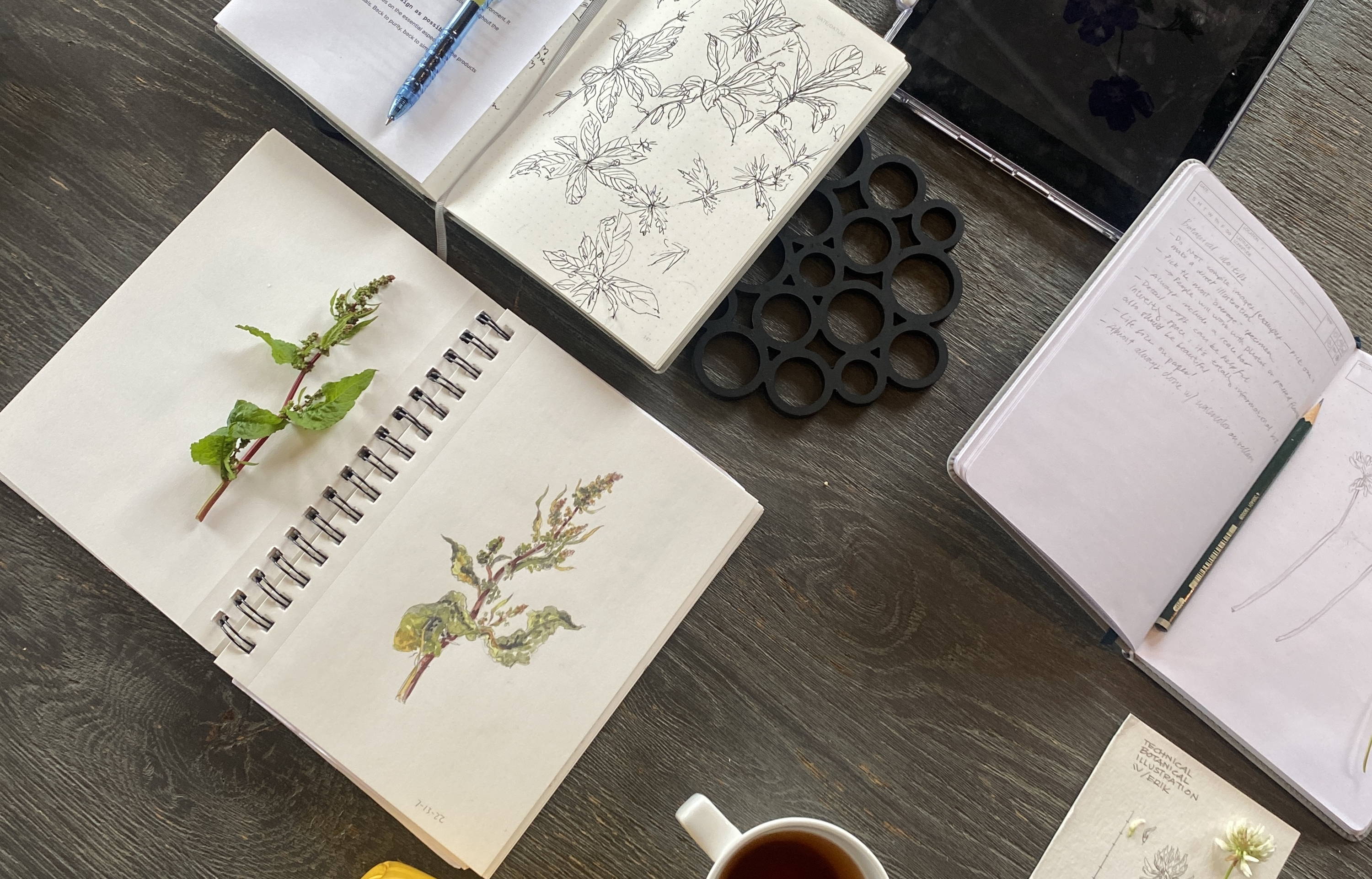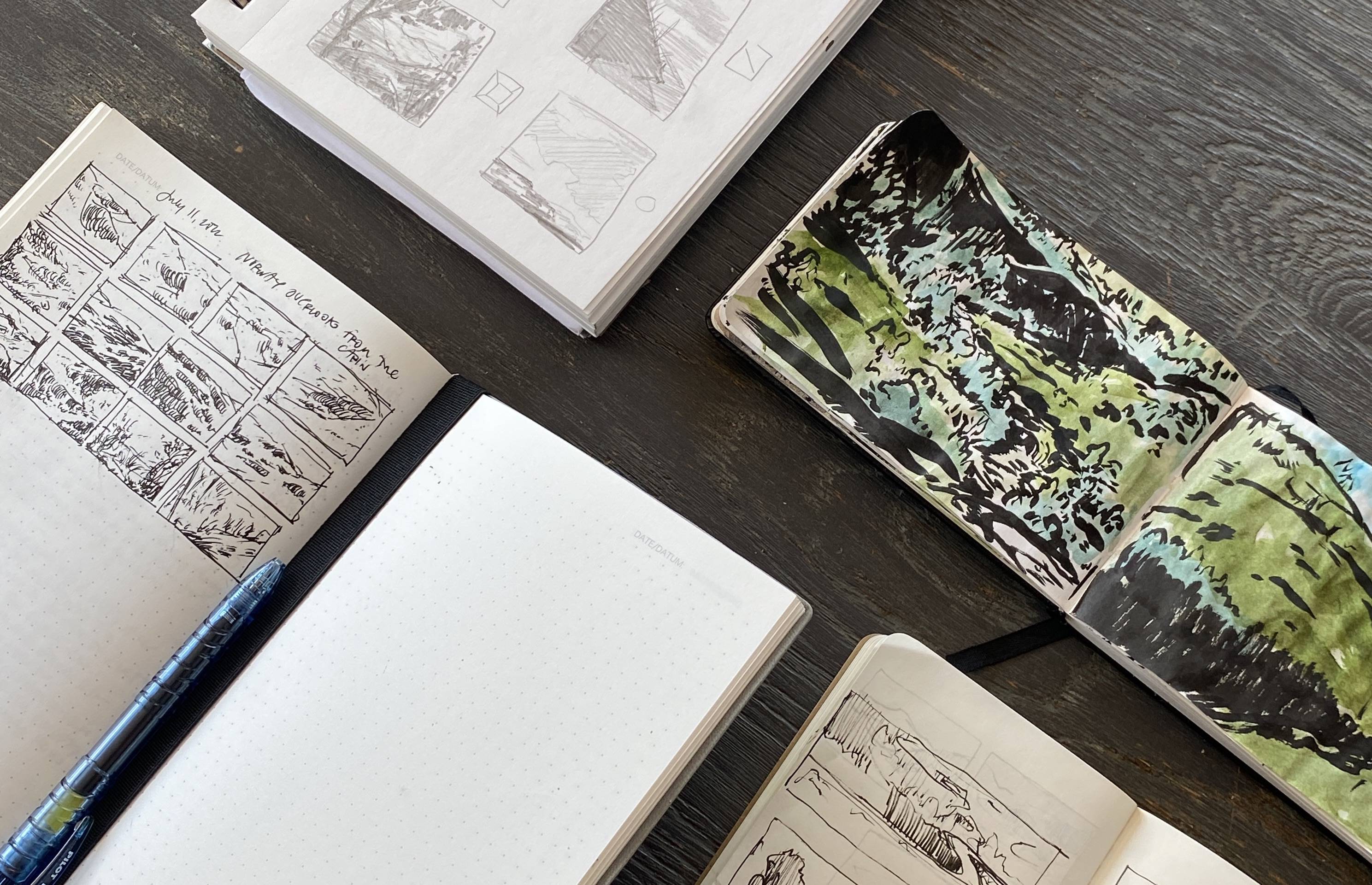 Photo from the skills workshops. First photo is technical botanical drawings. Second photo is a workshop on Edgar Payne's Composition and Outdoor Painting.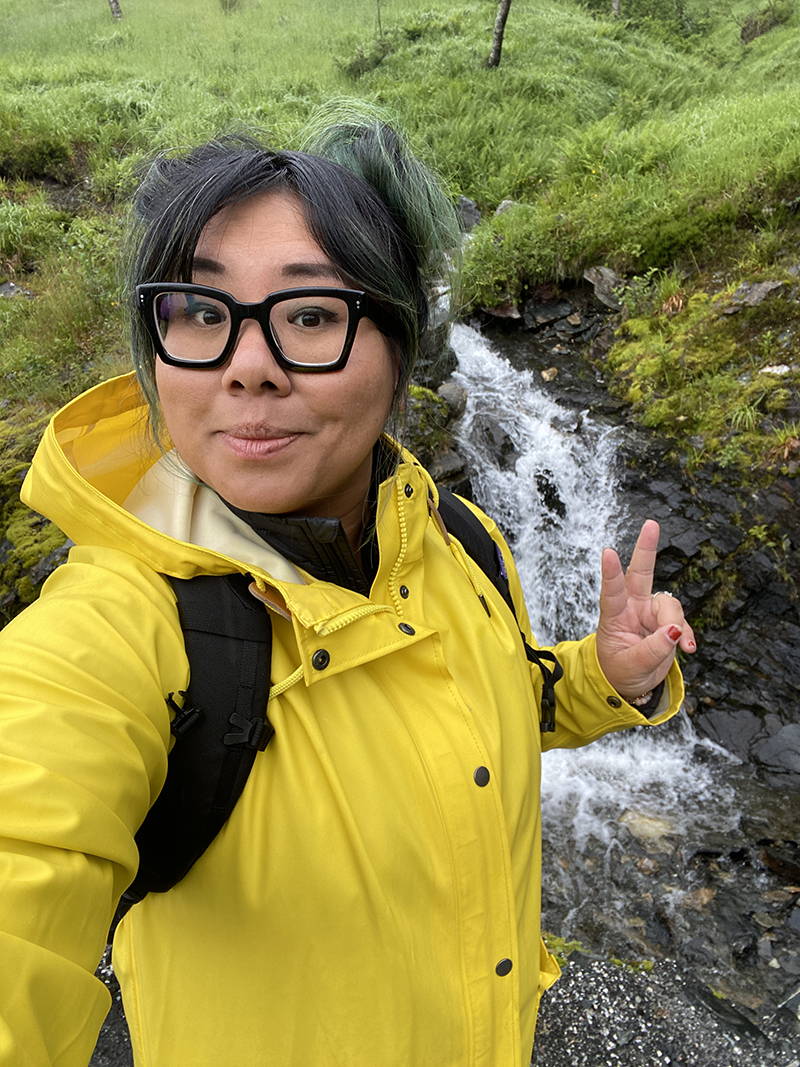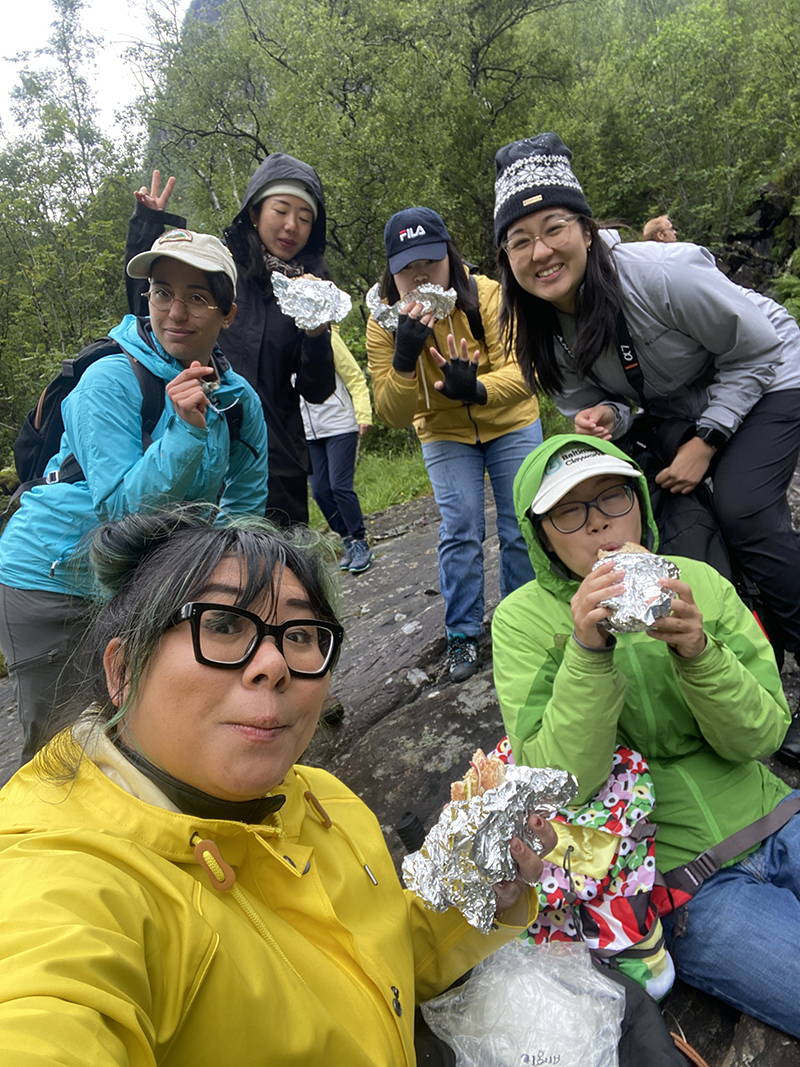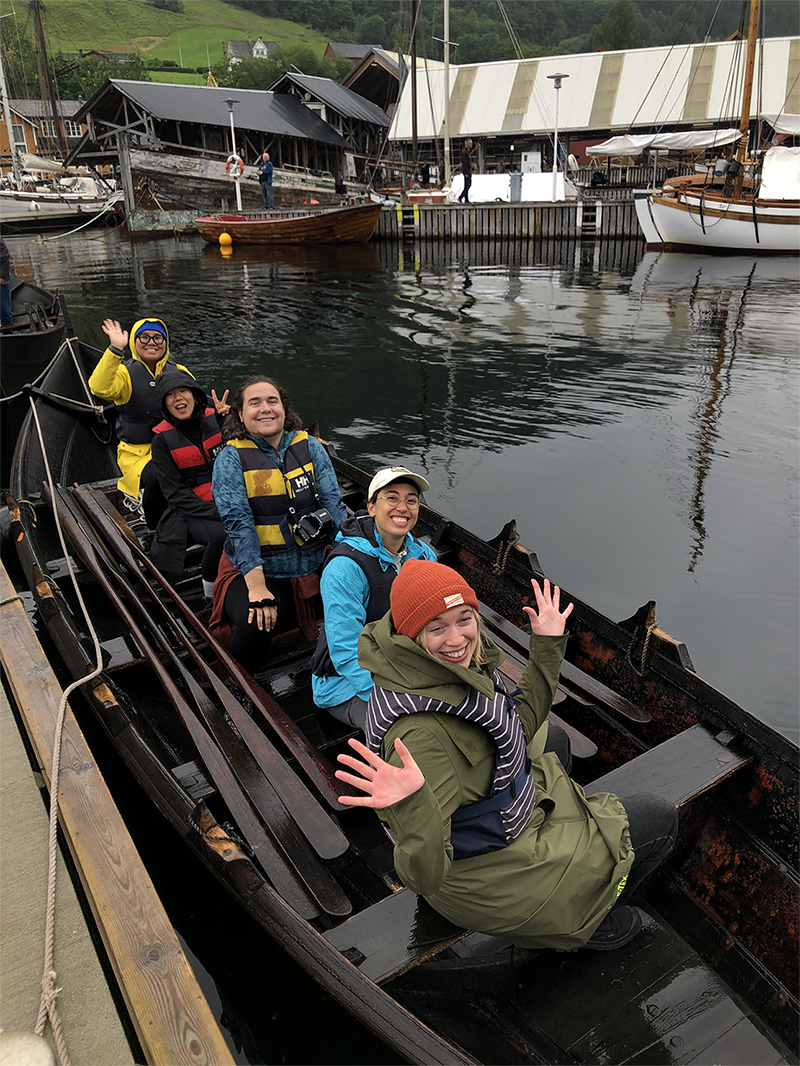 You get to explore the natural wonders around you. Here we are in Norway hiking by a waterfall, going to a viking ship restoration museum and riding in a handmade boat just like the vikings would have made.
Why go on an artist residency?

For many, the allure of travel is a big reason to go on an artist residency! The ability to draw, create, and be in a new country or destination is incredibly appealing for professional artists. Many career designers spend all their creative time and energy creating for their job, business, clients, etc. Rarely do artists get the opportunity to create for themselves. Having the ability to unplug, reset, and do a personal project with other artists is an incredibly liberating and inspiring experience! Plus you get to make lasting friendships with some incredible new people who share the passion, excitemnt, and love for the visual arts like you!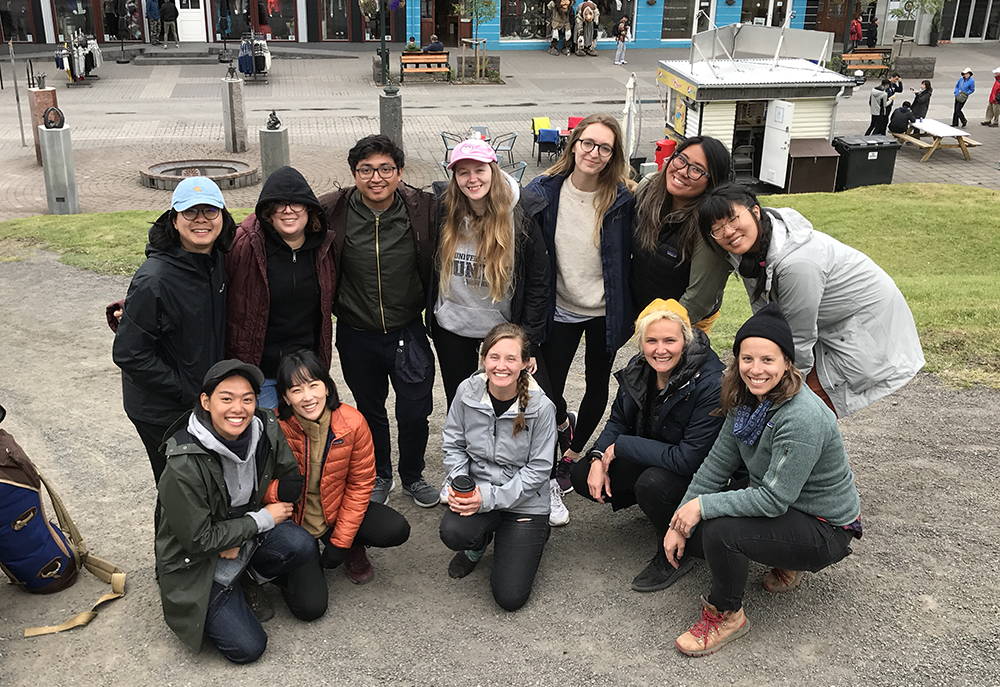 Group photos from my Norway and Iceland Residencies. Many of whom I still connect with today!
Is an artist residency right for me?

Artist residencies are great no matter where you are in your creative journey or career. If you love to travel, are a life learner, want to push yourself creatively, be surrounded by artists you can learn from, and make new lasting friendships, I highly recommend looking for an artist residency program that aligns with your creative practice.
If you have been on one, or have questions, drop them in the comments. I'd love to learn more from your experiences!
---
---
Don't miss a future blog post and sign up for my newsletter.
---
Hugs and High Fives!