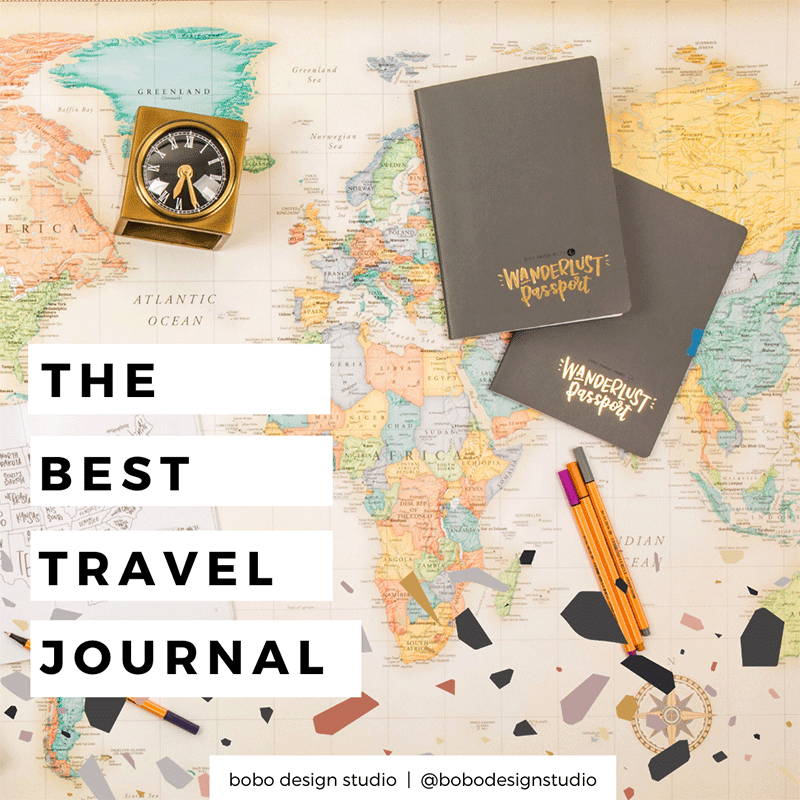 People spend thousands of dollars on travel every year, often coming back from their incredible adventures only to have faint memories of where they stayed, where they ate, or the places they visited. A travel journal is the best companion to help you document your memories so that you can remember your experiences one year, five years, or even ten years from now. A well-designed travel journal also acts as a great reference tool giving you the ability to provide references and recommendations for destinations and points of interest with ease.
What is a travel journal, and what kinds are out there?

There are lots of journals and planners out there. There are gratitude journals, diaries, planners and calendars, goal setting journals, bullet journals, blank notebooks...I could go on and on. A travel journal, much like the journals listed, is a place where you can keep notes, photos, and even souvenirs like stickers or ticket stubs. When used thoughtfully, it can pose not just as a way to record your best moments when you travel but can be an incredible resource to use when planning future trips or to offer recommendations to friends and family on destinations and attractions you've enjoyed.
The best part about a travel journal is that you get to document the activities and excursions you have spent so much on your disposable income. And unlike a standard journal, it is not something that you have to keep up with every day. You only pull it out when you travel or have new experiences worth remembering. Over time as you collect memories, you build out this incredible time capsule and living heirloom of your best moments that grows old with you.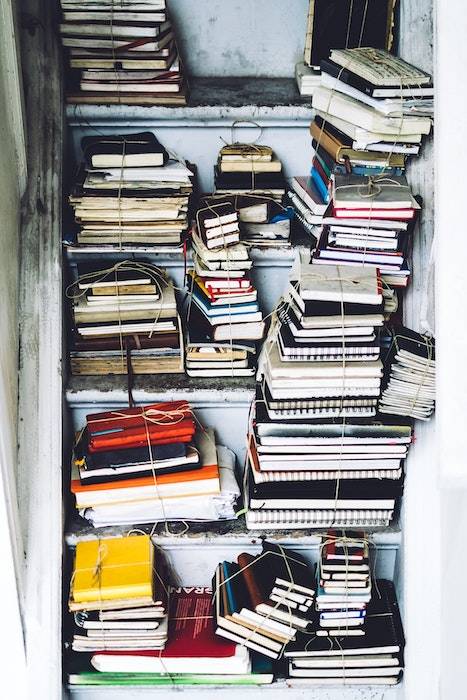 The problem with current travel journals

When I was traveling, I found that there was no good travel journal that existed. I saw one of two things. One was a blank notebook that had some travel-themed quote on the cover. The other was a kitschy "21 questions" style book that often had questions or pages with prompts that had nothing to do with the kind of travel I was doing.
The problem with a blank notebook is just that... it's a blank notebook. They usually came lined, which was annoying for when I wanted to draw in it. The paper quality was lacking, making it hard to use markers or certain pens. Basic notebooks often had too many pages, and nothing makes you feel the guilt of failure, like buying a notebook or journal that you can't finish.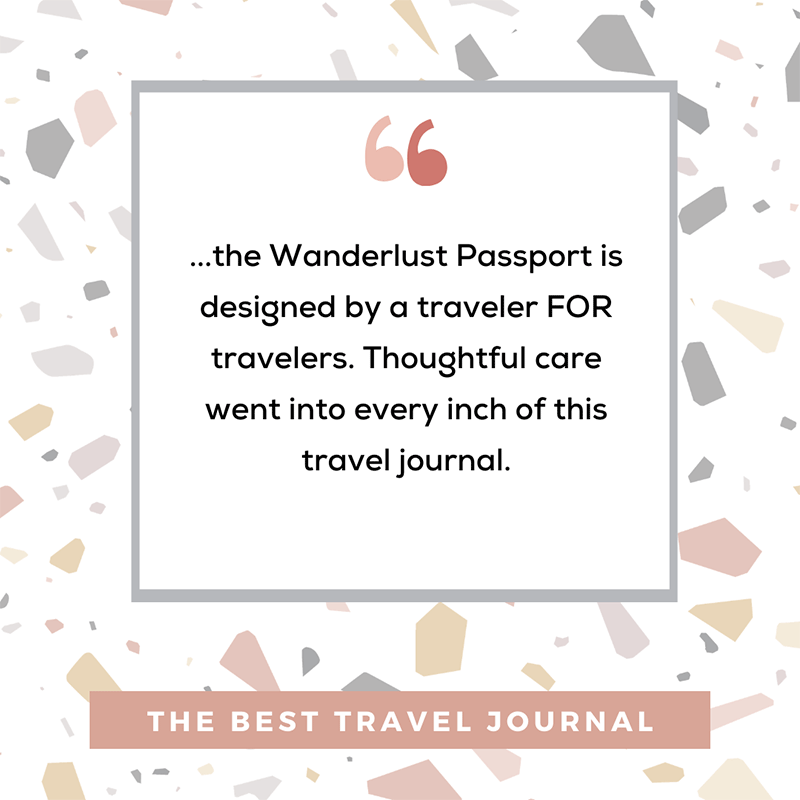 Why the Wanderlust Passport is the best Travel Journal around

Unlike the journals listed above, the
Wanderlust Passport
is designed by a traveler FOR travelers. Thoughtful care went into every inch of this travel journal. I developed a system for documenting the most important parts of your adventures while also giving just enough room for creative freedom to draw, doodle, tape photos, receipts, and stubs.
The Wanderlust Passport is in an easy-to-pack A5 size (approx 5"x 8") with a laminated cover so that it can withstand some wear and tear. It has a center stitch binding which means that you can lay it flat, and it has room to get bloated as you begin to fill it with photos, postcards, ticket stubs, and more.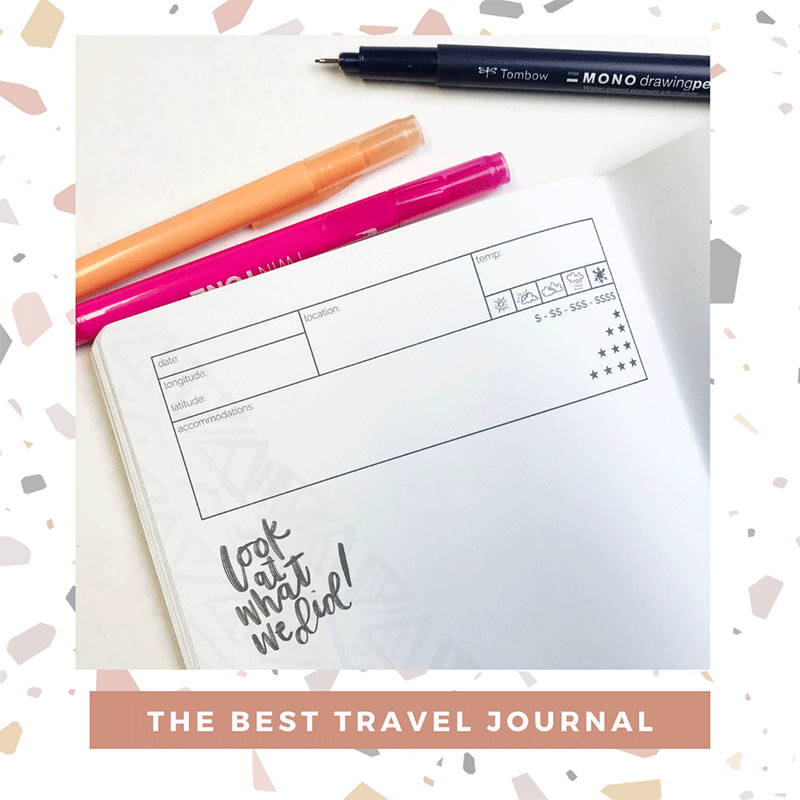 The Wanderlust Passport has 80 pages giving you plenty of room to include many adventures, but not too big that you never finish it. Each entry page has space for you to record the details about where you went, the weather conditions, coordinates, and even a rating system. Having this information readily available is excellent if you want to go back to a particular destination, hotel, restaurant, or hiking trail.
Each book has a color-in map to track where you've been, a place to document international travel, as well as a section in the back to jot down your highlights, favorite memories, and notes.
The Wanderlust Passport truly is the best travel journal out there to document your travels and new experiences. Want to see how I fill out the entry pages?
Check some of the videos I have on IGTV
.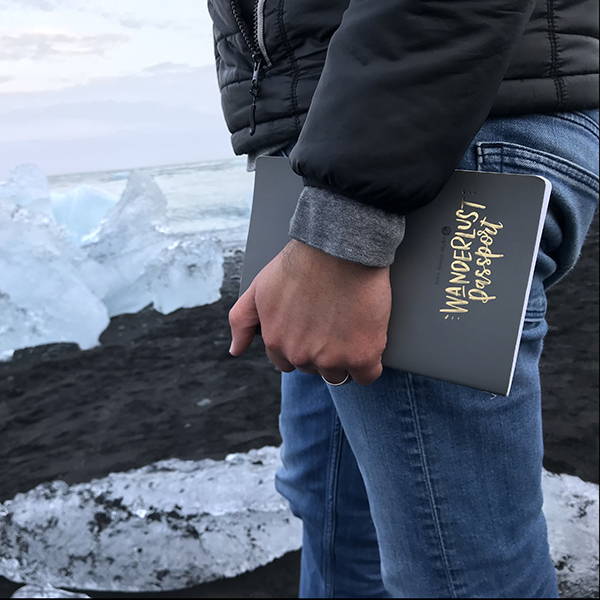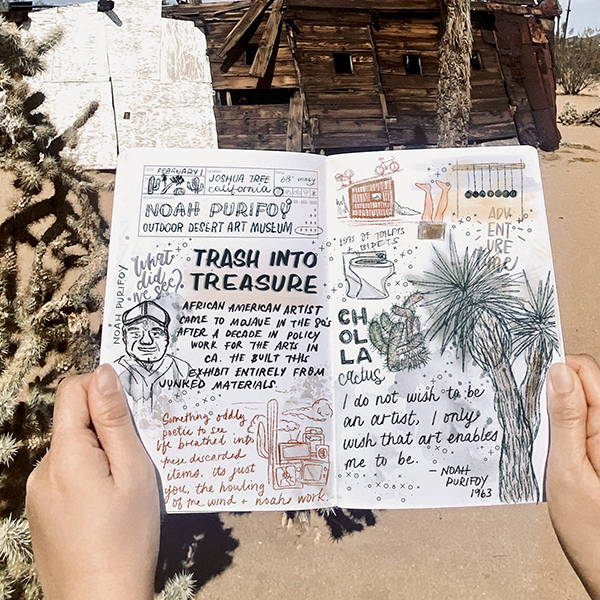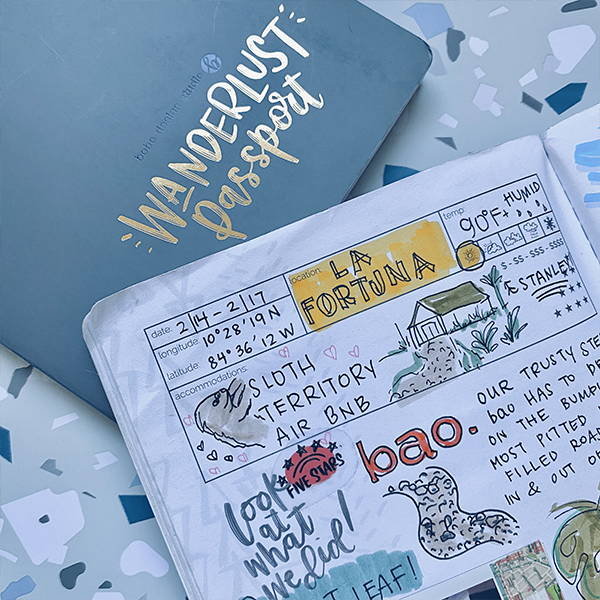 ---
---
Don't miss a future blog post and sign up for my newsletter.
---
---
Hugs and High Fives!