bobo posse spotlight featuring kristen catalanotto

---
Unique Uses for the Wanderlust Passport Travel Journal
I am super excited to bring back my bobo posse spotlight where I feature brands, customers, and individuals who inspire me, make me oooh and ahhhh, and are just too awesome not to share with them with my community. This month's feature is one I've wanted to share for a long time. Allow me to introduce Kristen Catalanotto
One of the best things about being a product designer is that you create products that other people use, personalize, and enjoy. When we create and design new items, it is often to solve a problem that we might be experiencing personally. On occasion, you get the luxury of seeing others use your products in ways that you could never have imagined or dreamed up. Enter Kristen and her use of the
Wanderlust Passport.
I adore everything about Kristen, and after this post, you will too. While we haven't met in person, she seems like the kind of soul you want to get a drink and catch up with. I imagine she has all sorts of incredible stories from her job as a photojournalist, traveling in her adorable little trailer, from the start of her new photography business adventure, and from driving across the country in a pandemic to be with the love of her life. Her energy and vibe are very much on par with the bobo vibe. But the real reason I'm thrilled to feature her today is that she has found the most incredible and unique use for the Wanderlust Passport that will probably never get topped...ever. She used the bobo passport to propose to her partner.
---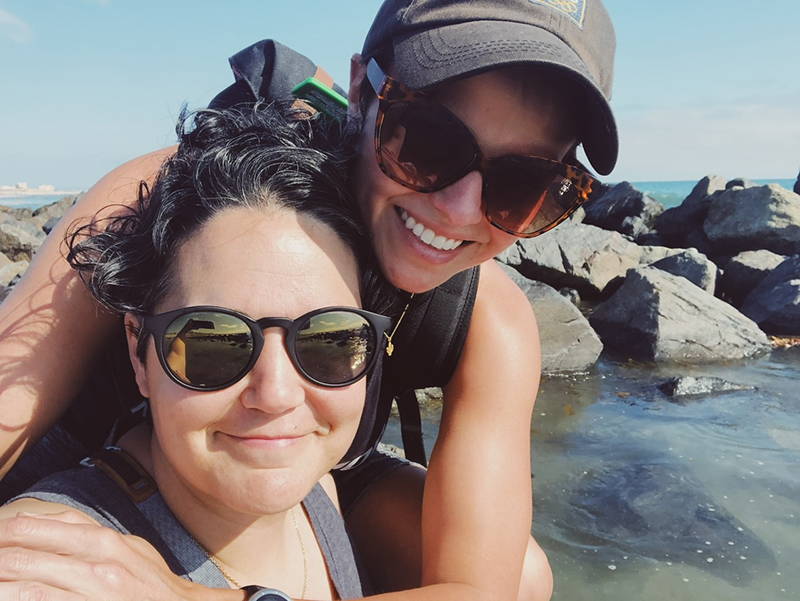 ---
She's a self-proclaimed old soul and a lover of paper products. She goes on to say, "I was the kid in class obsessed with my new Sanrio notebook, but never wanted to use it and "mess" it up. I came across the Wanderlust Passport through an Instagram ad and instantly ordered it while I waited to board a flight from Philly to Los Angeles. I spent a lot of time traveling across the country for the last 4.5 years because my love lived on the West Coast while I was a photojournalist on the East Coast."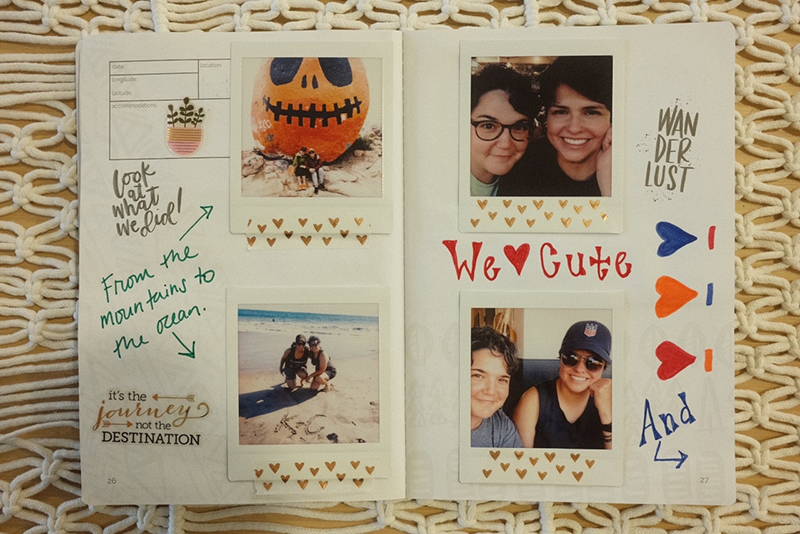 A wedding proposal is a big deal. If there is one thing people always ask, it's "how did they propose?" The proposal is the story, the memory, the feeling that lives on forever. And well, Kristen just shamed us all and basically has the one-upper story to put us all to shame.
"I knew I wanted to propose in a way that represented my love for stationery and our adventures. The Wanderlust Passport was the PERFECT way to pop the question. I filled out the passport with photos and inside jokes of our adventures. The final page had an instant photo saying "Will You Marry Me?" It's something we'll always be able to take out and look at and show our family and friends." -Kristen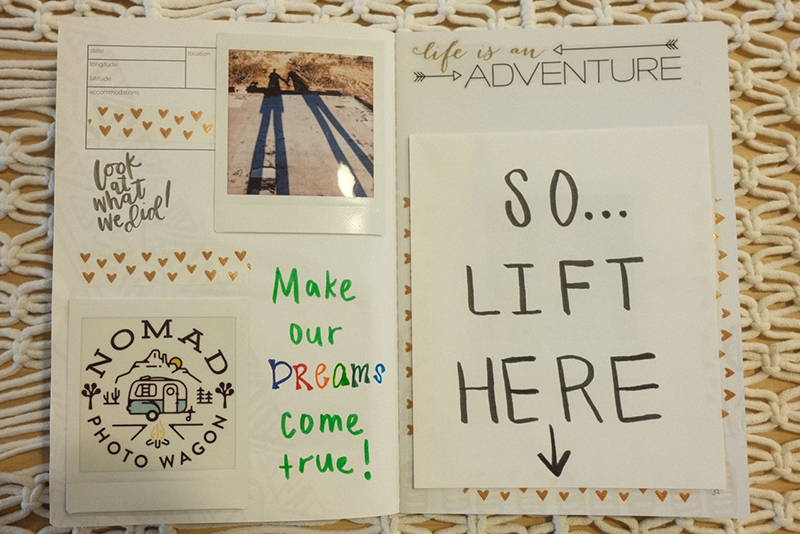 ---
Now, let's take a moment to get to know her a little better in our rapid-fire Q&A!
Name:Kristen Catalanotto
Instagram:@nomadframelines
f you could pack you bags and go ANYWHERE tonight, where are you going and why? If I could go anywhere tonight, I'd probably pack and head to Tuscany. It's at the top of my very long list of places I'd like to photograph and eat my way around.  
Of all the places you have visited, which place was the most magical? Well, I grew up in New Orleans, Louisiana. I haven't traveled out of the USA yet, but IT WILL HAPPEN (hopefully soon). I'd say New Orleans is most magical for me. It's a place I consider to be my first home (Philly was my second and now California is my third). Home took on a whole new meaning to me after losing nearly everything in Hurricane Katrina. Home is magical now...and I wouldn't want to see it any other way!  
If you could be any animal in the world, what would it be and why? A dog, they are the purest things on the planet.  
What do you want to be when you "grow up"? Hmmm, a successful entrepreneur.  
You come on stage to a roaring crowd- what song is playing upon your grand entrance? "Run This Town" By Jay-Z.
Thank you, Kristen for sharing your story and for letting me play a part in your happily ever after. I can't wait to get that drink with you and your wife someday soon!
Kristen came out west to be with her fiancé to start their company
Nomad Photo Wagon
. Since making her way to the coast she's put her photography skills to use and started running
Union Booth
providing the highest quality photo booths throughout Southern California. Please give her a follow and check all her dope adventures at
@nomadframelines
and
@nomadphotowagon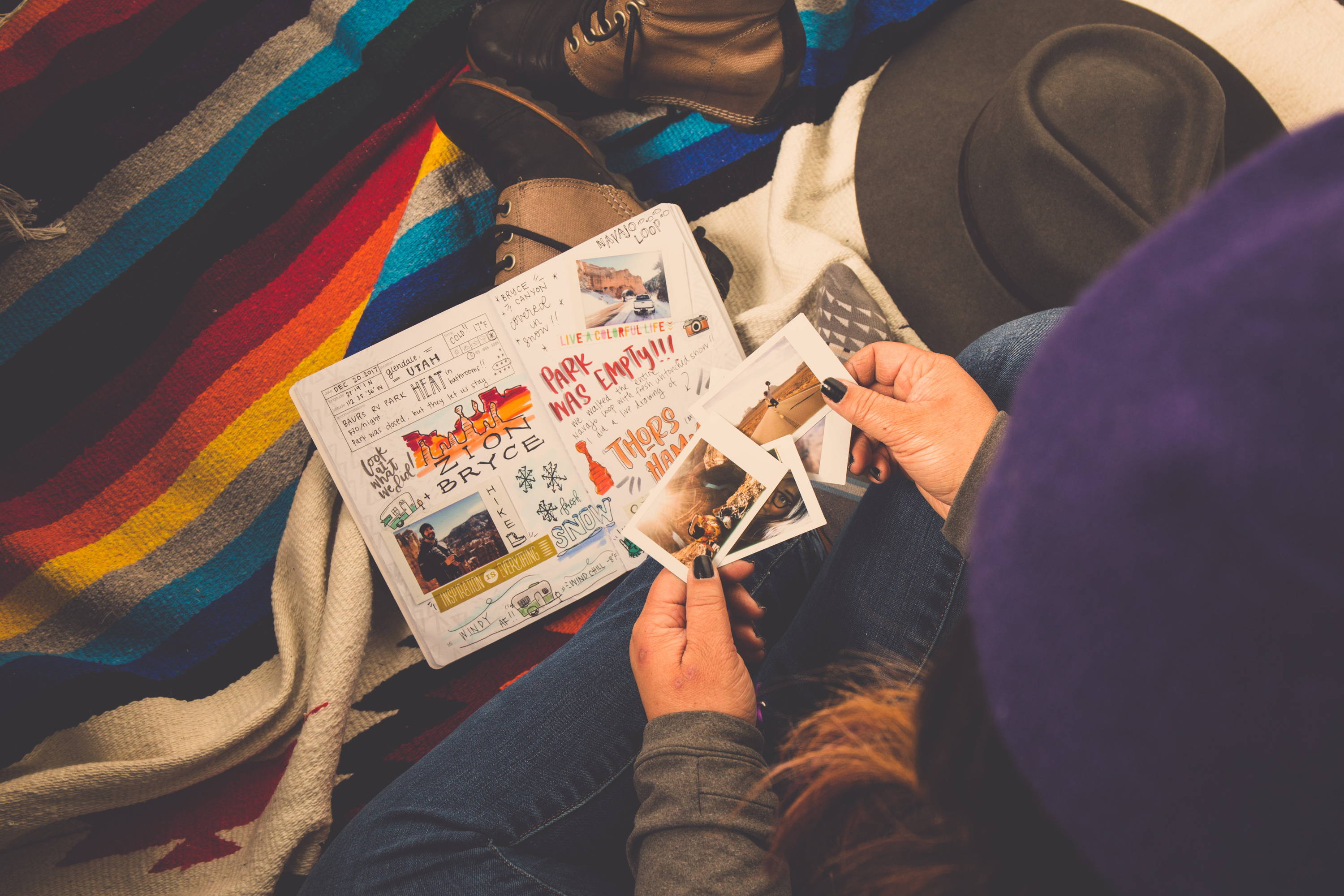 WANT TO MAKE YOUR OWN MEMORIES?
Grab a Wanderlust Passport and start making and documenting lasting memories. Got a unique use for your passport? Send us an email info@bobodesignstudio.com
---
Hugs and High Fives!